Chase Tests Higher ATM Fees
Raising ATM fees is the next step on Chase's agenda to counter decreased revenue potential as a result of restrictive federal regulations. But, these higher fees will only affect non-customers of Chase, which may pose the least unpleasant change for the bank's current customers.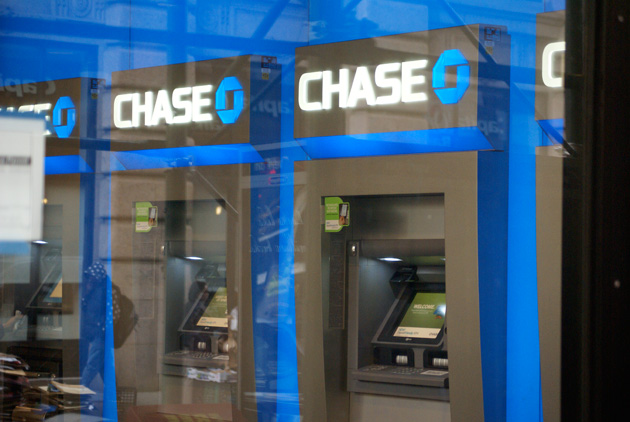 Chase is testing higher ATM fees charged to people who withdraw money from Chase ATMs but are not Chase customers. Current Chase customers are not affected by these changes. In the trials, the fee is $5 for ATMs in Illinois and $4 for ATMs in Texas, reports the Wall Street Journal.
Customers are usually slapped with a $2-$3 surcharge for using an out-of-network ATM. These tests signal a prelude to what Chase non-customers could face nationwide.
A spokesperson for JPMorgan Chase's retail financial services, Thomas Kelly, has confirmed the information reported by the Wall Street Journal.
Other Banks to Follow
Chase has been taking an aggressive stance in replacing dwindling profits – a response to combat the rules imposed by the Dodd-Frank financial reform. Recently, Chase announced that it would be shuttering the Ultimate Rewards debit card program. Back in February, Chase eliminated free checking when it restructured its checking account products.
In another battle with federal lawmakers, Chase are joined with other banks that are considering imposing spending limits on debit cards.
Increasing ATM fees for unsuspecting Chase non-customers represents an approach to recouping lost revenue without angering current Chase customers. Currently, Chase operates 16,000 ATMs nationwide, with nearly 3,600 in the two test states.
With Chase leading the way for the biggest banks, it won't be surprising to see Bank of America®, Wells Fargo, Citibank, and others to follow in its tracks.
Ask a Question