Where to Find The Best Debit Card Rewards Now
The latest overhaul taking place in the banking industry involves debit card reward programs, which are vanishing left and right as a result of the Fed's proposed debit card fee rules. Here is a breakdown of how the better debit card rewards programs compare to those currently available at larger banks.
The Dodd-Frank Act and the Durbin Amendment led to a major transformation in the banking industry that turned out to have some unpleasant effects on consumers.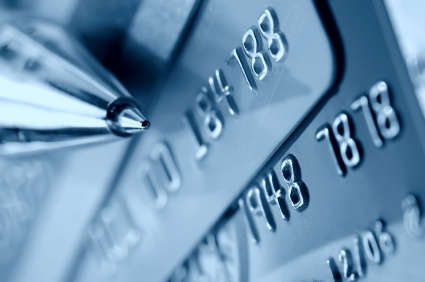 Time and time again, federal lawmakers have introduced new regulations that hinder profit potential—with banks responding by cutting free checking accounts and other services. And, currently on the chopping block are debit card rewards.
Because great debit card rewards are becoming scarce, some financial institutions are able to capitalize on a shifting consumer banking environment.
The Top Debit Card Rewards Around
PerkStreet Financial is offering the leading debit card rewards program under the PerkStreet Checking Account – attractive enough to steal business from popular cash back credit cards. You earn 2% cash back on all non-PIN debit card purchases for the first 3 months and, afterward, when your daily starting account balance is $5,000 or more. Additionally, you earn 5% cash back (up to $250 per household annually) on rotating categories.
Capital One Rewards Checking is not the traditional checking account that lets customers earn rewards based on a percentage of their purchases. For every time you make a non-PIN debit card purchase, pay a bill online, or make an ATM withdrawal (up to 10 times per month), you earn 10 miles. For every time you make a PIN debit card purchase or write a check, you earn 5 miles. Additionally, earn 1,000 miles at account opening, 1000 points on your first account anniversary.
Debit Rewards Programs at the Big Banks
The following are the current and changing debit card rewards programs from the largest banks:
Bank of America offers its Add It Up® program for the basic debit card, which allows customers to earn cash back only at select retailers. The bank also offers a US Airways® debit card and Alaska Airlines® debit card that earn miles but require $30 annual fees.
Wells Fargo basic checking customers have the choice of signing up for the Wells Fargo Rewards® program for an annual fee of $12. After linking a debit card, customers earn 1 point for every $4 spent on non-PIN debit card purchases. A $25 cash reward can be redeemed for 3,250 points. (UPDATE 3/25/11: Wells Fargo announced it will be ending its debit rewards program.)
Chase announced that its Ultimate Rewards program will be terminated as of July 20, 2011.
Citibank checking customers can enroll in the ThankYou® Rewards program. Citibank debit cardholders can earn 1 point for every $2 spent on non-PIN purchases and 1 point for ever $3 spent on PIN-based purchases. Addition, customers earn monthly points based on their checking account package and the number of relationship products and packages. A $50 cash reward can be redeemed for 8,000 points.
PNC announced new product changes that would exclude the PNC pointsSM debit card rewards program to Free Checking customers starting Sept. 12, 2011. Higher tier checking accounts are eligible to earn debit card rewards of 2 points per $1 spent at gas, grocery, and drugstore merchants while earning 1 point per $1 on everything else. A $40 cash reward can be redeemed for 20,000 points.
TD Bank still offers the Visa® Extras debit card rewards program for all checking accounts. Debit cardholders earn 1 point for every $1 spent on all purchases. A $40 cash reward can be redeemed for 20,000 points.
More changes to these debit card rewards programs are expected as big banks struggle to cope with a diminishing revenue channel.
Ask a Question