Capital One: More Than One-Third Of Taxpayers Will Spend Refunds
It looks like the recession did little to change the spending habits of many Americans, as more than a third of them plan to spend their entire tax refund this year, according to a new survey.
The survey, conducted by Capital One Bank (NYSE:COF) showed that 37% of Americans will spend their 2010 tax refunds, which is expected to be $3,129 on average.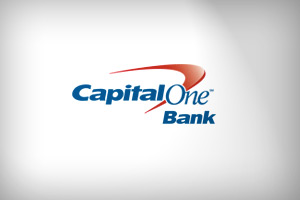 Surprisingly, the study revealed that just 5% of taxpayers plan to save their entire tax returns for retirement, while the same percentage will save the funds for their children's college education. Some 31% of taxpayers will save a portion of the refunds, while 19% will use their refunds to pay down their debt.
"We often think of a tax refund as an unexpected bonus, which makes it tempting to treat ourselves by spending it" said the bank's executive vice president of Consumer Banking, Mark Elliot, in a statement announcing the survey's results. "But for many people, receiving a tax refund provides an opportunity to think about how to improve their financial health."
Here's how the survey broke down how Americans would be spending their tax refunds:
| Category | Percent of Americans |
| --- | --- |
| Everyday expenses | 23% |
| New clothing/accessories | 11% |
| Vacation | 6% |
| Electronics | 4% |
In response, Capital One—the 13th largest U.S. Bank by assets as of Dec. 31—offered up some of its own tips on how taxpayers can better use their refunds or any available cash to improve their long-term financial security. Placing your money in interest-earning savings products, avoiding unnecessary fees and and making sure to regularly save a portion of your paycheck are just some ways you can protect yourself financially.
Read: How to Save Your Tax Refund in Series I U.S. Savings Bonds
Capital One Bank also provided some helpful tips of ways to maximize this years refund, including;
Finding a savings product that compliments you as an individual
Set up automatic transfers to get into a routine
Make sure to read the fine print to avoid unnecessary fees
Ask a Question