Bank of America to Cut 100 Jobs in Response to Federal Regulations
Bank of America® will cut 100 jobs from its consumer and small business banking unit in response to federal regulations threatening the bank's bottom line.
Bank of America® (NYSE:BAC), the largest U.S. Bank by assets, will reportedly cut the jobs as a result of declining revenues it's suffered brought on by federal regulation of the banking industry, including laws limiting overdraft fees banks can charge consumers on checking accounts.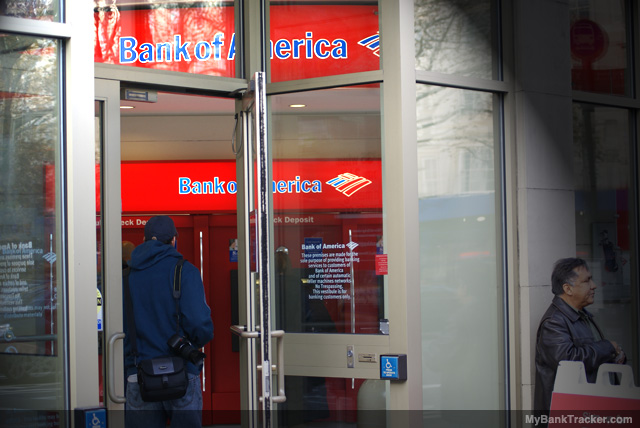 "Leadership changes have occurred across the bank to better align our model to our customers' needs," said the bank's spokeswoman Anne Pace in an emailed statement. "As part of the reorganization, a small number of CSBB positions were eliminated…Wherever possible, associates in those positions were offered new roles in other organizations within the bank."
The bank's consumer and small business banking unit is in charge of managing its branch banking, ATMs and credit and debit card business, according to Zacks Investment Research.
Federal Regulations Tighten Wallets of U.S. Banks
The Credit Card Accountability, Responsibility, and Disclosure Act was signed into law in 2009 to protect American consumers from exorbitant fees associated with holding credit and debit cards. The act's protections include the banning of unfair rate increases, fee traps, and provisions requiring financial institutions provide consumers with plan sight and plain language disclosures about their accounts. In addition to the CARD Act, the federal government is expected to pass rules this summer that would reduce the amount of interchange fees banks are allowed to charge merchants by more than 70%.
Bank of America® had 5,990 domestic offices and roughly $1.5 trillion in assets as of the end of 2010, according to the FDIC.
Read: Bank of America® May Close Up to 10% of Branches
Check out: How the Durbin Amendment Affects Banks, Credit Unions, Merchants and You
Ask a Question