Bank of America Offers Text Banking to Customers
If you're like many Americans that have their phones attached to their heads, then Bank of America's new text banking feature may be just up your alley.
With Bank of America's new text banking tool, you'll be able to request your account balance or recent transaction information simply by texting certain commands to MYBOFA (692632).
The new service is just one of many ways Bank of America has revamped its business model to keep up with the digital shift. The bank already plans to roll out a mobile check deposit option by the second quarter of 2011, and is piloting NFC mobile payments on BlackBerry smartphones to allow select customers to swipe their phones for entry into subway systems rather than using a traditional card.
Read: Bank of America Tests NFC Mobile Payments on BlackBerry Smartphones
Check out: Bank of America: Mobile Check Deposit Feature Expected to Launch Q2 2012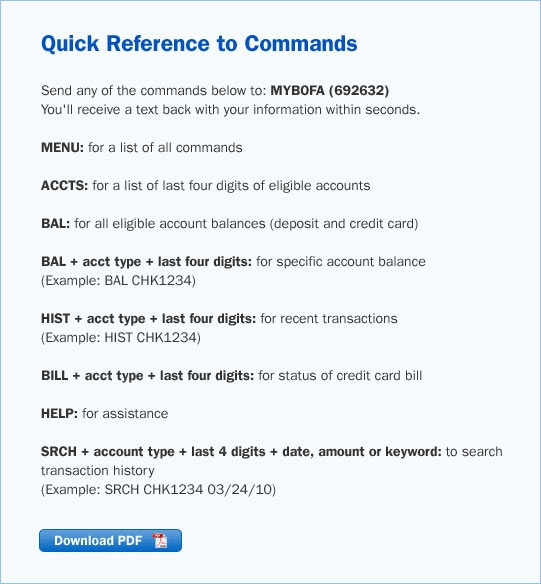 While Bank of America's text banking service is free, keep in mind that your mobile phone operator may charge for the service. In addition, the service is supported by most of the large mobile phone providers like Alltel, Verizon, Cellular One, and T-Mobile. This service also varies from state to state—for example customers located in the states of Washington and Idaho must already be enrolled in online banking—so make sure to check with your specific banking branch to find out more about the service.
Wells Fargo was the first U.S. bank to introduce text banking to its customers, and made the service available to all of its customers last February after its was exclusively available to its online banking customers.
Do you plan to use Bank of America's text banking feature? Or, do you already use text banking with another bank? Let us know in the comments section.
Ask a Question