U.S. Goes After Wall Street Firms for Role in Collapse of Credit Union Industry
Federal regulators representing the credit union industry are seeking to recoup tens of billions of dollars in funds from several of the nation's largest U.S. banks. The banks are accused of contributing to the collapse of five of the most prominent credit unions that were sold junk bonds without being warned of the risks.
The National Credit Union Administration said it would sue Goldman Sachs Bank USA (NYSE:GS), Merrill Lynch—the investment banking arm of Bank of America® (NYSE:BAC), Citigroup (NYSE:C) and J.P. Morgan Chase (NYSE:JPM) for misrepresenting the safety of securities that were sold to five wholesale credit unions that eventually collapsed unless those banks refund over $50 billion of mortgage-backed securities, the Wall Street Journal first reported this morning.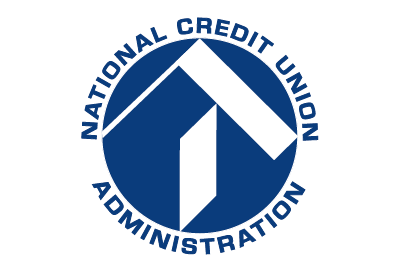 The federal government seized both San Dimas, Calif.-based Western Corporate Federal Credit Union and Lenexa, Kan.-based U.S. Central Federal Credit Union in 2009, the Journal previously reported. Three others—Members United Corporate Federal Credit Union in Warrenville, Ill., Southwest Corporate Federal Credit Union of Plano, Texas, and Constitution Corporate Federal Credit Union, Wallingford, Conn.—were also seized by federal regulators in 2010.
The mortgage-backed securities the NCUA inherited as a result of the failures are worth $25 billion, or roughly half their face value, the Journal reported.
Wholesale credit unions, which are also referred to as corporate credit unions, provide services like check clearing and for retail credit unions, and are chartered, supervised and insured by the NCUA. Retail credit unions are typically formed by members that share a similar association or occupation, such as firefighters or police officers. Members are required to purchase at least one share of the union's stock in order to participate (such stock typically costs between $5 to $10). Because retail credit unions are not-for-profit entities, any profits generated are paid out as dividends to their members.
A total of 34 retail credit unions closed between 2009 and 2010, while five credit unions have shuttered their doors since the beginning of this year, according to the NCUA.
Representatives for Bank of America®, Citigroup and Goldman Sachs Bank USA declined to comment on March 23, while a J.P. Morgan representative couldn't be reached for comment.
An NCUA representative also declined comment on Wednesday.
Read: Consolidation Could Help Credit Unions Compete With Community Banks
Ask a Question