Poll: Consumers Prefer Free Checking Over Other Types of Checking Accounts
The stream of federal regulations in the works has transformed the market for checking accounts. With free checking accounts shipped to the graveyard, the demand for free checking is immense.
Since the summer of 2010, when new overdraft rules were proposed, checking accounts spent a fair share of time under the spotlight. Accustomed to having free checking, customers are increasingly upset (many are furious) when they find out that their bank is discontinuing the free product.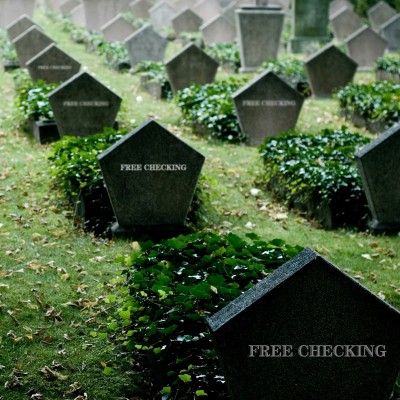 The first sign that free checking was disappearing started with talk of rules that required customers to opt-in for overdraft protection programs. Otherwise, banks are not allowed to process a customer transaction that would result in a negative account balance, which also meant the bank could charge an overdraft fee of about $35 per incident. The rule went into effect August 16, 2010.
Fast forward four months to December, the Fed proposes capping debit interchange transaction fees to 7 to 12 cents. Currently, banks charge merchants an average of 44 cents per debit card transaction. Although it hasn't been passed, the proposed legislation alerted banks to take measures to remain profitable, which meant eliminating free checking accounts and even debit card rewards. The rule is scheduled to be effective as of July 21, 2011.
Poll Findings
Currently, absolutely free checking, which doesn't charge a monthly account fee for whatever reason, is not available a the four largest banks in the U.S. by deposits. Free checking accounts are more commonly found at online banks such as ING Direct and Ally but many consumers prefer checking accounts at banks with local ATMs where they can easily make cash and check deposits.
According to a MyBankTracker poll, a majority of consumers (over 66%) prefer free checking over any other checking account product.
Other types of checking accounts, such as interest checking and rewards checking, are usually catered to consumers with large balances or active customers. Therefore, a smaller percentage (over 31%) of consumers will find these checking accounts attractive.
Some (less than 2%) have even taken the drastic step to avoid checking accounts altogether. Other options include switching to prepaid debit cards or adopting a cash-only lifestyle.
| Type of Checking Account | Number of votes | Percentage of votes |
| --- | --- | --- |
| Free Checking | 134 | 66.34% |
| Interest Checking | 51 | 25.25% |
| Rewards Checking | 14 | 6.93% |
| Other/None | 3 | 1.49% |
Held on MyBankTracker, the poll tracked votes from a total of 202 respondents from November 5, 2010 to March 23, 2011.
Ask a Question