Did you know you can pay your taxes with a credit card? But, don't get too excited, the added convenience will come at a steep price.
For people who owe taxes, the Internal Revenue Service (IRS) offers plenty of options to pay, including bank transfers, payroll deductions, checks, and money orders. These payment methods generally cost little to nothing.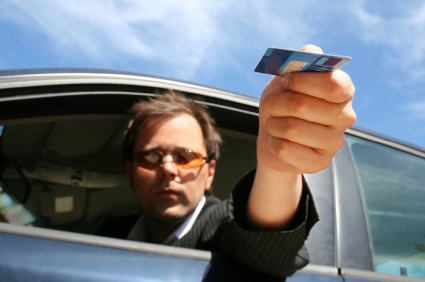 The lesser-known option is the credit card, which comes with fees that could mean hefty costs (depending on the amount of taxes due).
Normally, merchants have to pay a card processing fee when they accept credit cards. This fee is usually calculated into the price of goods and services. The IRS does not pay these fees because the Taxpayer Relief Act of 1997 "authorizes the Treasury to accept credit card payments for federal taxes but prohibits the IRS from paying a fee or consideration to credit card companies for processing these transactions."
Instead, IRS-authorized third party companies handle these credit card payments and charge convenience fees to cover the costs of accepting credit cards. These fees range from 1.90% to 3.93% of the payment amount (the minimum convenience fee charged is roughly $4).
For a list of companies that accept credit card payments for federal taxes, visit the IRS website.
Not Healthy for the Wallet
The option to pay federal taxes with a credit card is ill-advised.
For example, if you owe $2,000 in federal taxes and paid with a credit card through TurboTax, which charges a 2.35% convenience fee, you'd end up paying $2,047. You can pay your balance off immediately and end up losing $47 for convenience.
Even the best cash back credit cards will have a tough time earning 2.35% cash back on your payment. Additionally, if you do not pay off your credit balance in full, interest charges will start to stack up. The final cost of using a credit card to pay your taxes can end up being more than just the $47.
In some situations, it may save you money to pay the IRS late because the interest charges on your credit card could exceed the late penalties imposed by the IRS. Even if you applied for a tax filing extension, you still have to pay estimated taxes.
If you have difficulty paying your taxes, consult your tax preparer or a financial professional to see what is the best option for you.