Financial Accounts Accessed By 30 Million U.S. Mobile Device Users in Q4 2010
Mobile technology has enhanced and revolutionized the way Americans currently manage their financial accounts. From 2009 to 2010, the number of U.S. mobile financial account user increased by 54 percent according to a comScore study.Financial account management is outgrowing the limits of a computer on a desk. The advent of smartphones allowed financial service customers to manage their accounts from anywhere they could get a connection.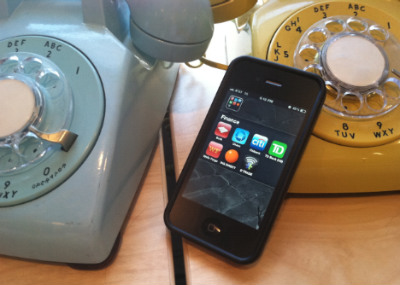 Apple's iPhone devices and Google's Android mobile platform introduced a revolution in the way that allowed Americans managed their finances on the go.
It is not surprising to see Americans check their balances in the gym, buy and sell stock in the park, or make mobile check deposits at the bar during happy hour.
10 Million Mobile Financial Account Users Added in Past Year
A report by comScore, Inc. (NASDAQ:SCOR), a leader in research and metrics of the digital world, found that 29.8 million Americans accessed their bank, credit card, or brokerage accounts via their mobile devices in the last quarter of 2010.
That number represented a 54% increase from the fourth quarter of 2009.
The following table shows that mobile financial service audience of ages 13 and over who accessed a bank, credit card, or brokerage account.
| | Q4 2009 (in millions) | Q4 2010 (in millions) | Percent Change |
| --- | --- | --- | --- |
| Accessed Mobile Financial Services | 19.3 | 29.8 | +54% |
| Accessed via Mobile Browser | 11.8 | 18.6 | +58% |
| Accessed via Application | 4.9 | 10.8 | +120% |
| Accessed via SMS | 6.0 | 8.1 | +35% |
The number of users who "Accessed Mobile Financial Services" represents unique users who may have accessed their accounts through multiple mobile channels (mobile browser, application or SMS).
Banks are keeping a close eye on these growing numbers and already the wheels are turning. Check out Banks Target Mobile for Their Next Round Of Fees.
Other Notable comScore Findings
The study found that 47% of mobile banking customers and 43% mobile credit card customers used a fixed device (eg. desktop PC) versus 26% of mobile banking customers and 36% of mobile credit card customers who used their mobile device or cell phone as their primary method of accessing financial accounts.
Of those who do not currently access their financial accounts via a mobile phone, 33% of smartphone users and 30% of non-smartphone users had security concerns.
In an earlier report by comScore, the study found that there were 63.2 million people in the U.S. who owned smartphones, up 60% from 2009.
Ask a Question