Sallie Mae to Offer Free Student Checking Accounts
Sallie Mae will roll out a new student checking account products that the company says will allow students to receive their refunds more quickly and efficiently.
Sallie Mae (NYSE:SLM) recently announced that it would partner with Debit MasterCard (NYSE:MA) to offer a new no-fee student checking account that can allow schools to disburse financial aid and tuition refunds the same day they are issued. The accounts will be FDIC-insured and allow students to withdraw their funds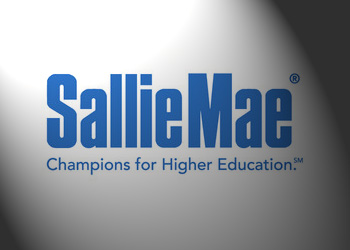 for free at any 35,000 ATMs around the country. In addition, the accounts will require no minimum balance and, true to its name, charge no inactivity or low balance fees.
New Title IV rules expected to take effect in July will now require universities to disburse student refunds to be made within seven days, in comparison to the 14 days currently allotted. By offering the new student checking accounts Sallie Mae hopes to help schools better comply with these regulations while offering improve services to students.
"Sallie Mae has been helping colleges and universities focus on educating students rather than processing payments for more than a decade," said the company's head of Campus Solutions and Savings Kelly Christiano in a statement. "Our state-of-the-art technology and 40 years of experience enables us to be the lowest cost provider in the market helping schools improve efficiency and saving students money."
Debby Hohler, Sallie Mae's Director of Corporate Communications, told MyBankTracker.com in an email that colleges and universities are currently signing on now and that the product would be available to their students this summer. The accounts will not have not include an overdraft option according to Hohler, and the company hopes that students that open the accounts will continue to maintain them well after they graduate.
"Sallie Mae is a long-time player in refund management services and other campus solutions that save colleges and universities time and money so that they can focus on educating students rather than processing payments" said Hohler, adding that the company has offered payment solutions for about 10 years.
Title IV of the Higher Education Act of 1965 sets guidelines for the U.S. government's financial aid programs, which includes work-study programs, loans, grants and scholarships.
Sallie Mae services 23 million customers and specializes in educational financial services. It manages $235 billion educational loans and administers $35 billion in 529 college savings plans, including plans in 12 U.S. states. Its new student checking accounts is part of Sallie Mae's Campus Solutions products, which it said supported $8 billion in transactions at 1,000 schools. Its Campus Solutions products also include interest-free tuition payment plans, electronic billing and payment processing and students loans.
Read: Find the Right Checking Account For Your College-Bound Kid
Ask a Question