Credit Unions: What You Should Know
Credit unions have been an American mainstay for more than a century, and could become the next trend in banking for many consumers as traditional financial institutions continue to roll back banking services in response to federal regulations tightening the noose on their fees.
Credit Unions, unlike traditional banks, are not-for-profit entities run by member-appointed credit union officials. Because they are member-owned, members have a exponentially more influence over how they are operated, and are even paid out all profits made by such institutions in the form of dividends. With tighter regulation of the U.S. banking industry causing many traditional banks to eliminate services like free checking accounts and debit reward programs, it's possible that credit unions may eventually become the preferred method of banking for American consumers looking to avoid new fees.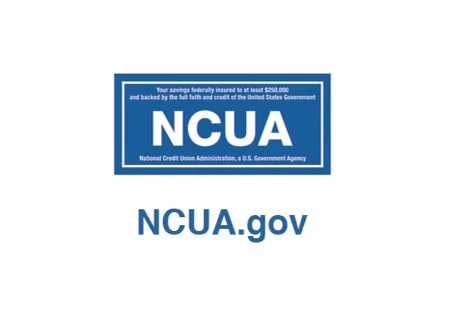 Read more: How the Durbin Amendment Affects Banks, Credit Unions, Merchants and You
Learn: Big Banks Face Competition from Credit Unions, Community Banks
Credit Unions: A Brief History
The National Credit Union Administration—a federal agency overlooking the industry—believes the credit union system had its beginnings in Europe around the 1840s when the continent faced mass famine and other economic difficulties. The first known credit union was formed in Belgium in 1848 when the country was in the midst of a depression, while cooperative credit societies were also established in Germany to compete with the exorbitant fees charged by money lenders. Identical to today's credit unions, those formed in Europe were also controlled by its members while all the capital raised by the credit unions came from the savings of those members.
The first credit union was eventually formed in the United States in 1909, after the first federal law allowing for the establishment of credit unions was passed in 1934, called the Federal Credit Union Act. That law basically set the template for how credit unions in the U.S. could be formed, and set requirements that included they be funded exclusively by shares purchased by their members, and that management was primarily volunteer-based. In addition, the FCUA law required credit unions be limited to a group of individuals sharing some sort of common bond, and that any loans be made solely to the credit union's members.
The National Credit Union Administration was eventually formed in 1970 to regulated and charter credit unions. Similar to the FDIC the NCUA also ensures the deposits of its credit unions for up to $250,000.
So You Want to Form a Credit Union: Now What?
Like any other start-up endeavor, creating a credit union requires a sound business plan, and a group of individuals committed to its success.
"The strength of the affinity of the members within the group has historically contributed toward the loyalty and support the members have had with the credit union" says Todd M. Harper, Director of the Office of Public and Congressional Affairs and Chief Policy Advisor to the Chairman for the NCUA, who corresponded with MyBankTracker.com via email. "A direct correlation often exists between the strength of the association in terms of history and member participation and the strength of the chartering efforts and eventual credit union operations."
According to Harper, the NCUA receives more than 40 applications per year for federal credit union charters, though usually just 10 to 15 applications contain all the necessary information. The agency has approved an average of four federal charter applications per year, according to Harper, though it's started the process of improving its literature to make the application process easier and encourage more applicants.
"Only those charter applications which fall outside of our regulations are denied and we often work closely with groups to identify mutually satisfactory solutions for borderline cases. As a result, on average, only 2 applications are denied each year" says Harper. "Applications can also be canceled due to inactivity for an extended period."
The costs of forming a credit union will vary based on whether you plan to open either a basic (which costs about $76,781 to run annually) or full-service credit union (which will cost $333,392 on average to run annually). Most credit unions are basic service, meaning that they offer simple products like regular share accounts and small consumer loans like automobile and personal loans. In comparison, full service credit unions provide all the services offered by basic credit unions in addition to ATMs, debit and credit cards, mortgage loans, credit counseling.
Check out the NCUA's manual for complete information on the application process for chartering a federal credit union.
You can also listen to personal finance guru Suze Orman gives her view on the benefits of credit unions in the video below:
Ask a Question