Robo-signing Strikes Again, This Time with Credit Cards
The Minnesota Attorney General's Office has filed suit against one of the nation's largest debt collection agencies for allegedly filing false, "robo-signed" affidavits against consumers in an effort to collect debts it had purchased for just pennies on the dollar.
According to a statement filed with the office, debt collection agency Midland Funding LLC and its administrative arm, Midland Credit Management, Inc. paid more than $1.8 billion to credit card companies and others in order to obtain 33 million customer accounts worth $54.7 million. Many of theses debts were old bills, and oftentimes Midland would pursue the wrong individuals or even individuals that had already paid off their supposed debts.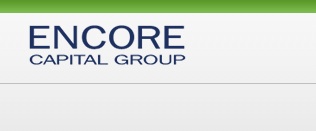 According to Minnesota Attorney General Lori Swanson, who filed the suit against Midland and its parent company, publicly-traded Encore Capital Group Inc. (NYSE:ECPG), Midland paid just three cents on the dollar for the debt it purchased. Companies that were involved in these debt purchases included; Bank of America (NYSE:BAC), JP Morgan Chase (NYSE:JPM), Citibank (NYSE:C), Wells Fargo (NYSE:WFC) and Verizon Wireless. Many of the banks that it purchased debt from even provided Midland with the financing necessary to carry out its business. After acquiring the debt, Midland then filed thousands of consumer lawsuits supported by "robo-signed" affidavits—or, mass-produced, unverified legal documents signed off on to speed up the debt collection process.
Midland Funding filed 245,000 lawsuits against individuals across the country in 2009, and has received default judgments in 98% of the 15,000 suits its filed against Minnesota residents since 2008, according to the Attorney General's statement.
"The company put its thumb on the scale of justice to unfairly tilt the collection process in its favor," said Swanson.
In response to the Swanson's suit Encore Capital made the following statement:
Encore Capital Group and its wholly owned subsidiaries, Midland Credit Management, Inc. and Midland Funding, LLC, take the allegations made by Minnesota Attorney General Lori Swanson very seriously. The complaint appears largely to restate concerns raised in a 2008 lawsuit against the company, which was recently settled in principle. As a result of that case, Encore modified its affidavit process in 2009 and believes that its current practices are legally sound. The company looks forward to working with Attorney General Swanson to resolve this matter.
An Ohio judge approved a $5.1 million class action lawsuit filed against Midland Funding for similar fraudulent actions earlier this month, the New York Times previously reported. Midland funding also dropped more than 100,000 debt collection claims worth roughly $10.2 million against Maryland consumers through a class action settlement approved by a Maryland federal court this month, according to the Baltimore Sun.
Ironically enough, Encore Capital recently launched a consumer bill of rights last week, which is says "codifies the company's commitment to conduct business ethically, engage in respectful and constructive dialogue with consumers, and play a positive role in consumers' financial recovery."
The debt buying industry took form two decades ago during the height of the savings and loan crisis that ended in the 1990s. The country's nine largest debt buyers purchased 75% of all purchased debt according to the Federal Trade Commission, while other published reports indicate the four largest debt collection companies in the United States purchased some $20 billion in receivables
Check out: Your Rights Against Harassment By Debt Collectors
Read: Debt Collection Activity on the Rise
Ask a Question