Holiday Bandit Finally Nabbed by Federal Authorities
The three-month reign of the Holiday Bandit police authorities have for months been hot on the tail of has finally come to a screeching halt early Tuesday morning. New York police authorities have finally apprehended the man they believe to be responsible for eight bank robberies in the tri-state area since this past December.
Bank goers across the tri-state area can now breath a sigh of relief now that the Holiday Bandit, who's legal name is actually Marat Mikhalick, was taken into custody by police authorities after his arrest in Queens at 9:30 a.m early Tuesday morning.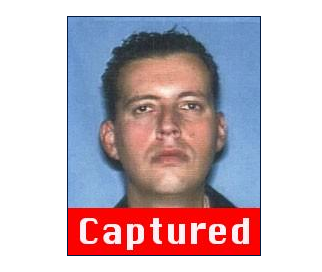 According to federal authorities, police officials were tipped off to Mikhalick's location after a 2007 Gold Toyota Camry he'd stolen turned up in a neighborhood in Queens, N.Y. Mikhalick is believed to have stolen the car after robbing a Cathay Bank in Edison, N.J. on March 28.
"The Holiday Bandit's three-month bank robbery spree has come to an end," said Janice K. Fedarcyk Assistant Director in Charge for the FBI's New York Field Office in an official statement. "This should serve as a stark reminder to anyone who wishes to brandish a weapon, rob a bank, and put the lives of innocent civilians at risk: we will find you and bring you to justice."
Mikhalick, a Ukrainian immigrant who stands at 6 foot 5 and is believed to have moved to New York a year ago, reportedly walked out of Cathay Bank wielding a 9 mm pistol, according to The New York Times. His last robbery in New Jersey placed to total amount of bank robberies allegedly committed by Mikhalick since December at nine.
Mikhalick reportedly began robbing banks to finance his expensive heroin habit, and earned the moniker the "holiday bandit" because his crimes were committed amongst the flurry of the holiday season and increased in frequency during Christmas time.
Read: Bank Robberies Rise Causing U.S. Banks Millions
Check out: Top 5 Most Notorious U.S. Bank Robbers
Ask a Question