Obama to Speak on Energy Security in the U.S (Live Stream)
President Obama is scheduled to address the Energy Security situation today at 11:20 a.m. (EST). The President will hopefully show how the country can will deal with rising oil prices and increase the work force to improve the economy.
Earlier this week the President spoke on the situation in Libya and America's expensive decision to get involved. Today he will be addressing rising gas prices due to the turmoil in Libya. While Obama is looking for ways to limit energy consumption, Republicans are pushing Obama to sell more offshore leases and set a definitive timeframe to issue drilling permits.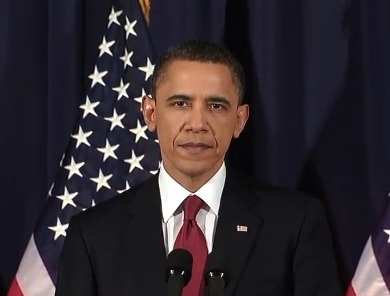 The political discourse over fuel is not a new subject of debate. Every time oil prices receive a hike in price, politicians start the same argument with no solution. The President is expected to introduce a plan to reduce imports by one-third in the next 10+ years. He is also expected to talk about a way to increase domestic production of oil. Analysts are skeptical considering there have been promises to do so for the past eight years. The President has attempted to take a middle course in the past, but there has yet to be any notable improvements. The BP Spill was one of the first things to set the government back in their plans to deal with the energy crisis and now discourse in the Middle East has also thrown a wrench in the plan.
Many are paying attention to today's speech due to the rising gasoline prices. In slightly over a month, prices have risen over 14% on average according to the Energy Department. Some gas prices are even moving towards $4 a gallon.
Read: Can rising gas prices actually benefit you?
In an effort to keep our readers informed MyBankTracker has set up a life stream of the Presidents speech. Make sure to check in around 11:20 a.m. to see President Obama's speech on Energy Security.
Obama Speaks on Energy (11:20 a.m.)
Ask a Question