SFGI Direct Online Savings Accounts Remains Competitive at 1.31% APY
Despite the many rate cuts on online savings accounts from popular banks, such as American Express Bank, ING Direct, and Ally, one bank has not yet decreased its competitive rate. SFGI Direct continues to offer a competitive savings rate of 1.31% APY, for now.
SFGI Direct is an online division of Summit Community Bank, which operates 15 banking locations in Western Virginia and Virginia.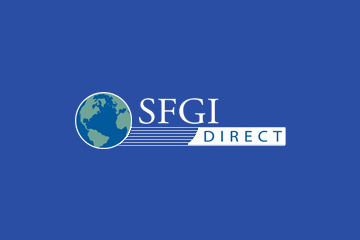 The online division launched in the summer of 2009 with 2.25% APY. In the ensuing months, the bank had received an overwhelming amount of applications. SFGI Direct had stopped accepting new customers sporadically "to slow account growth by limiting the application process for new clients instead of dramatically cutting the rates on loyal customers."
SFGI Direct Tops Savings Account Leaderboard
SFGI Direct is currently accepting new applications. For savers seeking the highest savings returns, the bank remains attractive compared to most of its competitors.
Here's how SFGI Direct stands on the leaderboard of nationally available savings accounts:
The SFGI Direct Savings Account can be opened and managed online and is available to everyone nationwide. The minimum balance to earn interest is $1 but the minimum opening deposit is $500.
Because SFGI Direct and Summit Community Bank are registered with the Federal Deposit Insurance Corporation (FDIC) under the same institution, deposits are not counted separately when determining FDIC insurance limits.
According the Summit Community Bank Health Meter, the bank is doing less than fair. Since the other popular online banks have been dropping their savings rates, it is very likely that SFGI Direct will follow suit soon because it is difficult to maintain this rate at the presently low benchmark lending rates.
UPDATE (4/1/11): Not surprisingly, SFGI Direct has dropped the rate on the online savings account to 1.21% APY – still highly competitive.
Ask a Question