Ally Financial IPO Paper Work Officially Filed
Ally Financial Inc., formally known as GMAC LCC, one of the largest auto lenders, has officially filed paperwork for its IPO documentation with regulators. This is an important step by the company considering the U.S government currently owns nearly three-quarters of Ally Financial.
General Motors was the original owner of Ally, but to survive the credit crisis, Ally branched out to operate as a bank holding company. The bank was officially re-branded as Ally Financial in the summer of 2010. At the beginning of March the U.S. Treasury announced its plans to sell its stake of Ally Trust preferred shares at $2.7 billion.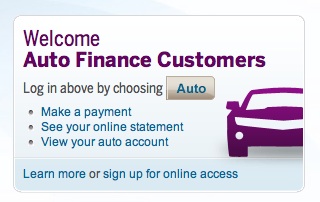 Ally Financial Announces IPO
Although the news just broke, there are already reports coming through about size of the offering price. The IPO, or Initial Public Offering, of its Common Stock will be at the purposed maximum offering price of $100 million. This may sound like a lot of money, but in reality it is not a very big maximum offering. The ticker symbol and market are currently under debate.
Overall this news is good for consumers because it implies the the company, as well as banks, are getting stronger and will soon be able to sell off shares. Ally has had a solid year between selling off their preferred shares and winning SmartAuction's Best Performance Award, the bank has shown it's dominance in the financial industry. It looks like their auto loan branch is on the same path.
According to the Bank Health meter on MyBankTracker.com the bank is doing very well in terms of health and has many reviews (125) on our website. If you would like to get more familiar with Ally Bank, its products and what people are saying, visit the Ally Bank profile page featured on MyBankTracker.com.
Ask a Question