Chase Eliminates Foreign Transaction Fees on Some Travel Credit Cards
Chase has dropped the pesky 3% foreign transaction fee on seven of its travels rewards credit cards. Good news for foreign travelers: more savings.
Chase (NYSE: JPM) announced on March 30, 2011, that the Marriott Rewards® Premier Credit Card will no longer have a foreign transaction fee. Additionally, the foreign transaction fee on the Chase Sapphire Preferred®card has been eliminated, effective as of March 28, 2011.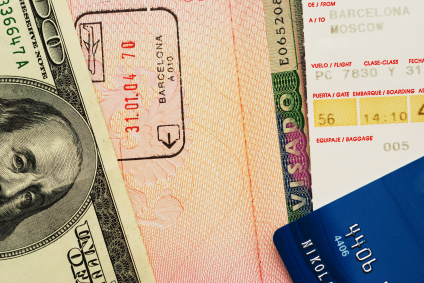 The foreign transaction fee, usually equivalent to 3% of the purchase amount, is charged when travelers swipe their credit cards in a foreign country. Bank and credit card companies collect this fee for foreign currency conversion.
For some cards, the foreign transaction fees will cost more than the rewards earned on purchases. On $2,000 in total foreign purchases, that is $60 simply for the privilege use a credit card outside of the Unites States.
Many higher tier travel rewards cards, whether they're co-branded or not, usually charge an annual fee. For the Chase cards with no foreign transaction fees, the annual fees range from $49 to $395. Dropping the 3% foreign transaction fees for some of these Chase credit cards can amount to sizable savings for the frequent international traveler.
The following Chase cards now have no foreign transaction fees:
Marriott Rewards® Premier Credit Card
Chase Sapphire Preferred
Continental Airlines Presidential Plus Card
British Airways Visa Signature® Card
Chase Priority Club® Select Visa Card
Hyatt Gold Passport® Card
United Mileage Plus® Club Visa® Card
Other credit card issuers have dropped foreign transaction fees on select card recently. The luxurious Platinum Card and Centurion Card (a.k.a. "Black" Card) from American Express don't have foreign transaction fees. Citi's new Premier and Prestige Cards sport no foreign transaction fees.
Capital One remains a popular travel credit card issuer as all of their cards do not charge a foreign transaction fee.
Ask a Question