Arizona Proposes New 'Fat Fee' In Medicaid Participants
Arizona residents enrolled in the state's Medicaid program could face a $50 charge for holding onto unhealthy habits like smoking and a poor diet.
Medicaid recipient in the state of Arizona that are either obese or partake in unhealthy habits like smoking could face a surcharge of up to $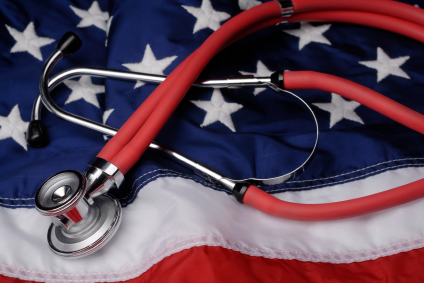 50 as part of the state's efforts to close its budget gap. If approved, the plan would represent the first time that a government healthcare program has charged its enrollees for poor health habits, according to the Wall Street Journal.
"If you want to smoke, go for it," said the state's Medicaid program spokeswoman Monica Coury to the Journal. "But understand you're going to have to contribute something for the cost of the care of your smoking." According to Coury, the new proposal is aimed at rewarding good behavior in the program's participants and raising awareness about certain preventable medical conditions which can raise the costs of healthcare in the system.
Government figures indicated that roughly 25.5% of Arizona's residents are overweight in 2009, while 46% of Arizona's Medicaid participants smoke on a daily basis, according to the Journal's report. The fee would only apply to a limited number of childless adults and require those individuals to develop a plan of action to help them improve their health. Those failing to meet those conditions would be charged the $50 fee.
Arizona currently has a one of the highest budget projected budget gaps for fiscal year 2012 of any U.S. state at $974 million, according to the Center on Budget and Policy Priorities. Governor Brewster's program is apart of a broader program aimed at reducing costs to the Arizona's State General Fund by roughly $500 million.
A 2010 Gallup/Healthyways poll indicated that more than 1/4 of American adults participate in government insurance programs like Medicaid, Medicare or military and veteran's benefits, up 13% since 2008.
Do you think that imposing a charge for unhealthy work habits is a good idea? Let us know in the comments section.
Ask a Question