Epsilon Breach Affects: Chase, Capital One, Citi and More
Email marketing firm Epsilon had the unfortunate circumstance of being hacked this weekend. Although, the hacker has yet to be identified it is believed that this is the work of one person.
Earlier today, MyBankTracker reported about the breach highlighting Capital One as the main victim. Since the day has progressed, more companies have come forward saying they too have been affected by the breach. To learn how to protect yourself check out our story on how to avoid being scammed by email phishing scams.
UPDATE: There have now been over 50 companies added to the list of those affected. To see a more complete list of the companies affected check out this story on mashable.com.
Companies Affected by the Epsilon Email Breach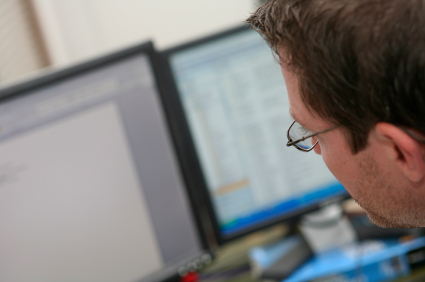 The scope of companies affected ranges from banks to grocery stores, so far the list of financial institutions includes:
Capital One
JPMorgan Chase & Co.
Citigroup Inc.
If you do not see your bank here you are not completely off the hook considering companies like; Best Buy, TiVo, Walgreens, Home Shopping Network, Marriot Rewards, Kroger, Brookstone, Ritz-Carlton and The College Board have all sent out warning emails as well.
Epsilon Press Release
Texas-based company Epsilon released a statement on April 1 saying:
"On March 30th, an incident was detected where a subset of Epsilon clients' customer data were exposed by an unauthorized entry into Epsilon's email system. The information that was obtained was limited to email addresses and/or customer names only. A rigorous assessment determined that no other personal identifiable information associated with those names was at risk. A full investigation is currently underway."
If you are concerned that you could have been one of the victims be extremely cautious of the emails you open. DO NOT give out any personal information, passwords or social security numbers even though it may look like an email from a reliable source. Epsilon has reassured customers that what was obtained was limited to emails and customer names, but this information can make harmful emails seem legitimate.
Example of Warning Email from Target
Target's email service provider, Epsilon, recently informed us that their data system was exposed to unauthorized entry. As a result, your email address may have been accessed by an unauthorized party. Epsilon took immediate action to close the vulnerability and notified law enforcement.
While no personally identifiable information, such as names and credit card information, was involved, we felt it was important to let you know that your email may have been compromised. Target would never ask for personal or financial information through email.
Consider these tips to help protect your personal information online:
Don't provide sensitive information through email. Regular email is not a secure method to transmit personal information.
Don't provide sensitive information outside of a secure website.Legitimate companies will not attempt to collect personal information outside a secure website. If you are concerned, contact the organization represented in the email.
Don't open emails from senders you don't know.
We sincerely regret that this incident occurred. Target takes information protection very seriously and will continue to work to ensure that all appropriate measures are taken to protect personal information. Please contact Guest.Relations@target.com should you have any additional questions.
Sincerely,
Bonnie Gross
Vice President, Marketing and Guest Engagement
Ask a Question