Capital One Customer Emails Hacked
A computer hacker was able to gain access to the emails of certain Capital One Financial customers according to the marketing vendor that sends email promotions for the nation's 13th largest bank.
Capital One (NYSE:COF) announced this weekend that it was notified by its marketing vendor Epsilon that an "unauthorized person" was able to gain access to files that included the email addresses of its customers.
To protect yourself from a potential email phishing scam read MyBankTracker's tips to avoid being scammed.
The files did not include customer financial information or any other "personally identifiable" information, according to the bank. Both Capital On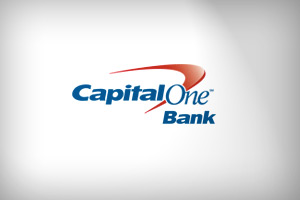 e and Epsilon said they would each individually investigate the hacking incident with the appropriate authorities.
"If you get an e-mail that claims to be from us but you aren't sure, or you think it's suspicious, don't click any of the links," the bank warned in its statement.
A spokeswoman for Capital One told MyBankTracker the bank didn't have specific information on either how many, or which customers had been affected by the unauthorized hacking.
Capital One warned its customers to ignore any emails asking for confidential information such as log-in information and account numbers in its statement, and said that even a familiar looking link located in an email could potentially redirect them to a fraudulent website.
If you bank with Capital One and believe you've received a fraudulent email posing as correspondence from the bank then email the message in question to abuse@capitalone.com, and also check out more information on how you can protect your identity on the bank's website. Make sure to also delete the message to avoid further danger to your personal information.
Capital One Financial, based in McLean, Va., is the parent company of both Capital One, N.A. and Capital One Bank (USA), N. A., and controlled $197.5 billion in assets and $122.2 billion in deposits as of the end of 2010. It also owns roughly 1,000 branches located throughout New York, New Jersey, Texas, Louisiana, Maryland, Virginia and Washington, D.C.
Ask a Question