Chase Adding 100 Branches in California
JPMorgan Chase, the second largest U.S. bank by assets, has plans to open 100 new banking branches and more than 1,500 jobs in the state of California during the new year—just part of the bank's Western expansion plans.
The move is expected to extend the bank's network to over 900 branches and more than 3,000 ATMs within the state, according to a Monday statement. Chase (NYSE:JPM) is now expected to add roughly 65 branches in Southern California, roughly 29 branches in Northern California and about 15 branches in Central California.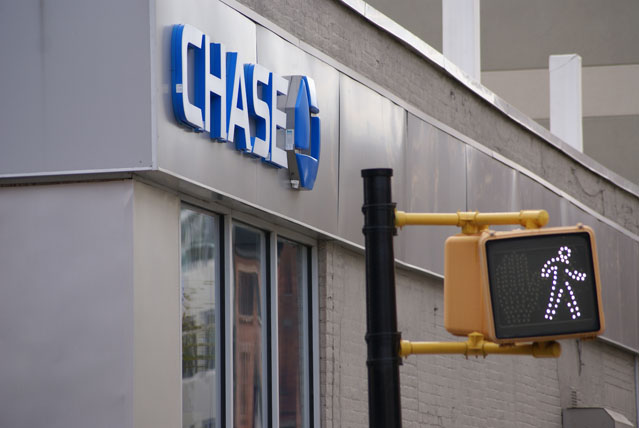 "California is one of Chase's high-priority growth markets, and we plan to invest significantly in the people, facilities and technology needed to serve California consumers and businesses well," said the bank's head of branch network in the Western U.S., Pablo Sanchez, in a statement. "We are creating many jobs, including construction workers to build the branches, vendors to provide services to Chase and, most importantly, branch employees to help our customers with their financial needs."
Chase also indicated that it would open up to 700 new branches in the California by 2015, while nearly half of the new branches the bank builds in 2011 will be built in the state. The bank currently provides services to 14.5 million consumer and small businesses in California and employs 18,500 people in the state.
According to the FDIC, there were 272 banking institutions in the state of California as of the end of 2010 controlling $473.7 billion in assets. The state's largest deposit market is the Los Angeles-Long Beach-Santa Ana region, which had 34 institutions that controlled $318.7 billion in deposits as of the end of the fourth quarter of 2010. Here's how the rest of the state's deposit markets compared:
| Deposit Market | Deposits (Millions) | Number Institutions (% of state's market) |
| --- | --- | --- |
| Los Angeles-Long Beach-Santa Ana, CA | $318,689 | 34 (12.5% ) |
| San Francisco-Oakland-Fremont, CA | $230,206 | 102 (37.5% ) |
| San Jose-Sunnyvale-Santa Clara, CA | $63,327 | 87 (32% ) |
| San Diego-Carlsbad-San Marcos, CA | $53,456 | 37 (13.6% ) |
| Riverside-San Bernardino-Ontario, CA | $36,640 | 12 (4.4% ) |
Read: Largest California Banks Barely Pass on Checking Account Affordability
Learn: Big Banks Face New Competition in California
Ask a Question