Judge Rules In Favor of Bank that Challenged Legality of Durbin Amendment
A South Dakota district judge ruled that a suit challenging the legality of proposed debit fee cap rules under the Durbin amendment had merit, subsequently denying the U.S. government's own motion to dismiss the case.
U.S. District Judge Lawrence Piersol of Sioux Falls, S.D. ruled on Monday, April 4, that an October lawsuit filed by TCF National Bank (NYSE:TCB) over the federal government's proposed interchange fee cap rules had merit, effectively denying a request by the federal government to dismiss the case. That lawsuit, filed this past October, alleged that the Durbin Amendment unlawfully gave smaller banks an unfair advantage by exempting them from debit fee limits.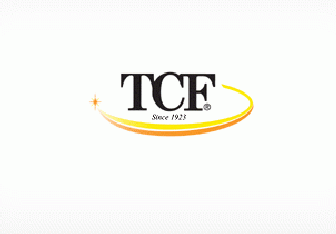 Piersol's ruling questioned the constitutionality of the Durbin rule for its carve-out for banks with assets of less than $10 billion, and questioned the federal government's logic that the two-tiered pricing system would eventually result in a single rate for all banks, according to TCF National's statement.
Under the Durbin Amendment, a provision attached to the Dodd-Frank Act of 2010 that would take effect this summer if approved, banks with assets of $10 billion or more would be required to reduce the amount of interchange fees they charge merchants for accepting debit cards to 12 cents per transaction. If the rule goes into effect this coming July, it would reduce the amount of interchange fees large banks charge by more than 70%.
TFC Financial announced that it would be filing a lawsuit challenging the constitutionality of the Durbin Amendment on Oct. 12, arguing then that the processing costs amount was just a small portion of the total costs needed to manage the country's debit card system. Its chief executive and chairman William A. Cooper called the government's rule "unprecedented for Congress" for its attempt to set rates significantly lower than the cost of providing debit processing services, adding the Durbin Amendment would only affect one percent of the nation's banks. Cooper even went so far as to liken the Durbin proposal to regulating the price of a Burger King hamburger based on the costs of just the meat and the bun.
"To stay in business, Burger King has to sell burgers at prices that cover more than those costs; it also has to cover costs such as paying an employee to make the hamburger and another employee to serve it, the cost of the building and maintenance, as well as the costs incurred to advertise and promote the product" charged Cooper in the bank's statement. "Under the Durbin Amendment, TCF only gets to recover the cost of the bun!"
Read: How the Durbin Amendment Affects Banks, Credit Unions, Merchants and You
Check out: House Committee Convenes on Contentious Interchange Fee Rule
Ask a Question