National Financial Literacy Month is in Full Swing
April is the first official full month of Spring, which means many Americans will be cleaning out their wardrobes and homes to prepare for the warmer weather. April is also the start of National Financial Literacy Month, a 30-day initiative aimed at stressing the importance of informing yourself in order to make to best possible financial decisions.
The idea of financial planning is certainly not a new one, though the economic recession has undoubtedly changed the way many Americans from all walks of life approach their own finances, regardless of their age or economic background. For some Americans, the recession may have depleted their retirement savings. Other Americans may have faced job loss, making nearly impossible to make timely mortgage, credit card or other monthly payments (that's assuming they can make the payments at all). While things seem to be getting better, the main takeaway is simple: economic downturns will come and go, but sound financial planning can prepare you for whatever the economy throws at you.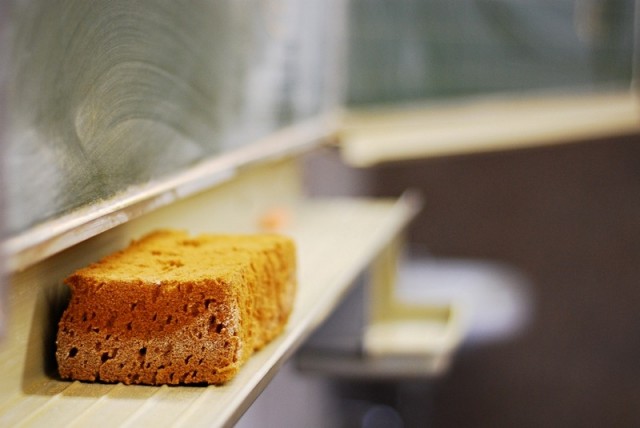 Already, a number of government initiatives have made it easier of consumers to take control of their personal finances. For example, fee limits imposed through the 2009 CARD Act have slashed the credit card fees paid out by consumers by more than 50% from last January to November, according to data released by the Consumer Financial Protection Bureau. In addition, consumers have said that credit card costs are clearer, they've experienced less interest rate hikes and that overlimit fees have basically become a thing of the past.
Still, the federal government can only do so much to ensure that consumers are making the best financial decisions to protect both themselves and their families, which is why National Financial Literacy Month is such an important initiative. President Barack Obama may have said it best in a March 31 proclamation:
"While our Government is taking decisive action to promote financial stability, our Nation's prosperity will ultimately depend on our willingness as individuals to empower ourselves and our families with financial knowledge."
Most American consumers understand the importance of improving their financial positions, with roughly 94% of consumers saying they hoped to improve their finances in the new year according to some surveys. With that said, understanding the tools available to you, as well as staying informed of regulatory changes that could affect your financial standing, is an important step towards improving your own financial literacy. If you're a consumer looking for ways better educate yourself about your personal finances then here are some great resources available from both federal agencies and non-profits. Best of all, all these resources are absolutely free of charge:
MyMoney.gov: This is the website for the Financial Literacy and Education Commission, which was formed in 2003 and comprised of 22 different government agencies. In its own words, the role of the FLEC is to "develop a national strategy to promote financial literacy and education" in ways that include creating public buzz about available resources, supporting research and building partnerships. At MyMoney.gov, consumers can find tools like retirement calculators, budget worksheets and even college preparation checklists for students and parents.
Consumerfinance.gov: This is the official website for the Consumer Financial Protection Bureau, which was established through the Dodd-Frank Act in order to educate consumers about the terms of financial products like student loans, credit cards and home loans. The CFPB is still in the process of establishing a Office of Financial Education, though consumers can use the site to make a complaint against a financial institution. The agency is still a work in progress, so check in with the site periodically for improved services.
FinancialLiteracyMonth.com: Established by credit counseling company Money Management International, this website features a 30-step financial education program for every day of the month. The first step of the plan is perhaps the most important one: making a firm commitment towards improving your finances.
FTC.gov: This is the official site for the Federal Trade Commission–the long-time go-to agency for those looking to make a complaint against a company or organization for misconduct. In addition to many other services, ftc.gov links to a site called Money Matters–which as resources for those struggling with large amounts of debt.
Whichever tools you use to improve your financial literacy, just remember that the pursuit of financial education shouldn't end at the end of April. Make everyday of the year an opportunity to learn more ways to improve your personal finances, including keeping up with yours truly: MyBankTracker.com.
Carolyn Okomo is a financial journalist and the Tuesday columnist covering financial literacy and all other things money-related for MyBankTracker.com. Follow her tweets @CarolynMBT, and continue stay up-to-date on her daily reports with MyBankTracker.com.
Ask a Question