American Express Platinum Card Adds New Perks for International Travelers
The prestigious Platinum Card® from American Express is getting new benefits that would please card members who are frequent international travelers. Three new perks have been added to make the Platinum Card even more lucrative.
American Express (NYSE: AXP) has announced the addition of new benefits to enhance the international traveling experience offered by the Platinum Card, which comes with a $450 annual fee.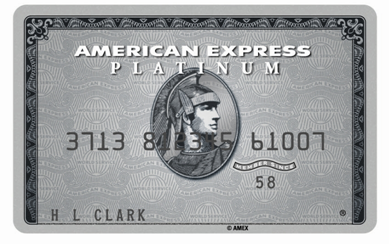 The Platinum Card is the second most luxurious card offer from American Express. It offers a wide array of exceptional benefits including: airport club access, special amenities at hotels and resorts, access to super exclusive experiences. Highlighted perks include a $200 annual airline fee credit, 20% travel bonus rewards, and a world-class concierge service.
But, American Express is adding more benefits, and value, for Platinum Card members. The three new perks on the Platinum Card® from American Express are:
1. Priority PassTM Select
Priority Pass Select provides access to over 600 international airport lounges worldwide whenever you fly, regardless of airline or travel class. Platinum Card members who enroll will receive a Priority Pass Select membership card to begin enjoying the lounges and complimentary benefits such as refreshments, snacks, and internet access.
2. $100 Global Entry Credit
The U.S. Customs and Border Protection offers the Global Entry program, which allows expedited clearance of pre-approved, low-risk travelers. There is a $100 application fee for the program but American Express give a $100 statement credit to cover this fee if it was paid for with the Platinum Card. After an application is approved, members can skip the long lines when returning to the U.S. from a foreign country.
3. Elimination of Foreign Currency Transaction Fees
Previously, American Express charged a 2.7 percent foreign transaction fee for purchases made internationally on the Platinum Card. Effective immediately, the Platinum Card will have no foreign currency transaction fee.
"We know our Platinum Card members are passionate about international travel, and we want their Card to provide them with the same level of exceptional service, access and value whether they are home or halfway around the world," said Robin Korn, Senior Vice President and General Manager, Consumer Charge Cards at American Express. "And with the launch of these new benefits, combine with the suite of existing ones, the Platinum Card is truly the passport to a premium travel experience."
Ask a Question