BB&T to Drop Free Checking, Introduces Bright Banking Checking Account
BB&T is following the footsteps of other big banks by taking precautionary measures to curb the effects of the proposed debit card transaction fee caps. BB&T has started announcing, to customers who currently have BB&T Free Checking accounts, that they will stop offering free checking.
BB&T (NYSE: BBT) will be terminating its free checking account on June 2, 2011. Effective June 3, BB&T Free checking accounts will be converted to BB&T Bright BankingTM checking accounts.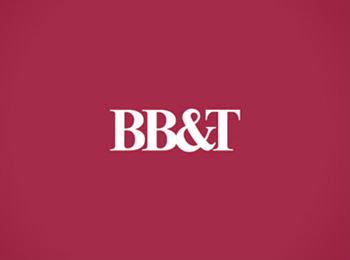 Many of the largest banks have already eliminated free checking accounts with checking accounts that require certain qualifying transactions to avoid a monthly account maintenance fee. Much of the commotion is due to the anticipation of the reduced revenue that will follow if the Durbin Amendment of the Dodd-Frank Act is enacted.
Based in North Carolina with over $157 billion in total assets, BB&T is among the top 10 commercial banks in the U.S. that will be following suit in order to maintain a profitable balance sheet.
BB&T Bright BankingTM Checking Account
Starting June 3, 2011, BB&T Free checking accounts will change to BB&T Bright BankingTM.
The Bright Banking account has a monthly maintenance fee of $10 ($12 in Kentucky and Indiana) unless one of the following fee waiver requirements are met:
At least one monthly direct deposit of $100 or greater, OR
$1,500 ($2,000 in KY/IN) average checking balance per statement cycle, OR
$6,000 ($7,500 in KY/IN) combined in deposit and retail outstanding loan balances to include Checking, Savings, Money Rate Savings, Investor's Deposit Accounts, Retail Loans, Lines of Credit, and Credit Card balances, OR
Any BB&T personal mortgage
If you opened a BB&T Free Checking account between February 22 and April 10, any incurred maintenance fees will be waived for the months of June, July and August 2011.
Ask a Question