BMO Harris Bank Soon to be the Official Title of Marshal & Ilsley
Toronto-based Bank of Montreal (NYSE:BMO) is set to utilize U.S. retail bank, Harris Bank, in their latest move to make a change in the banking industry. After the acquisition of Marshall & Ilsley Corp., BMO has decided to drop the name and create a new title.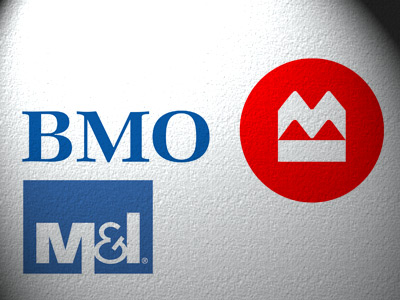 BMO has started to make various structural changes after they announced the acquisition of Marshal & Ilsley back in December 2010. One of the most recent: all of the M&I (NYSE:MI) branches in Wisconsin will be known as BMO Harris Bank after the planned rename. Harris Bank, based in Chicago, is a member of the BMO financial group. The organization felt that changing the Wisconsin-known M&I bank's name to BMO Harris would provoke a positive response among consumers.
After doing some industry analysis, BMO discovered that BMO Harris Bank tested well among various markets including; commercial and wealth customers, as well as suburban and urban locations. The name also did well in Milwaukee and Chicago.
The new name isn't the only change being made by BMO Financial, they also appointed two executives, Ken Krei and Ann Benschoter, retained from M&I. Krei will be moving from his position as chairman and chief executive officer of M&I wealth management to the executive vice president of global private banking. Benschoter currently works with corporate banking, and will transfer to a position as executive vice president of BMO Harris Bank's personal and commercial banking headquarters.
Those of you who currently bank with Marshall & Ilsley can expect to see changes in mid-Summer as the acquisition is said to be complete by July 2011.
Ask a Question