FBI 2010 Bank Crime Statistics: Friday is the Favorite Day for Bank Robberies
The Federal Bureau of Investigation (FBI) released the bank crime statistics for 2010 that showed most bank robberies occurred on a Friday. California and Texas were the states with the highest number of reported bank burglaries.
In 2010, there were 5,546 robberies, 74 burglaries, eight larcenies and 13 extortions of financial institutions (commercial banks, mutual savings banks, savings and loan associations, and credit unions) reported to law enforcement, according to the FBI 2010 Bank Crime Statistics report.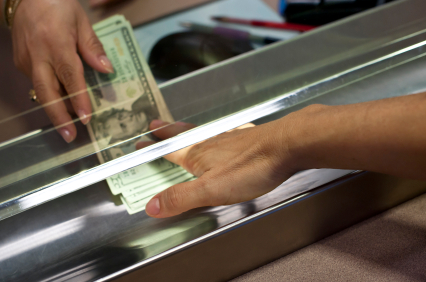 Read: Bank Robberies Rise Causing Banks Millions
The FBI said that the total 5,628 reported violations in 2010 represented a decrease from 2009, during which 6,065 total incidents were reported.
The data revealed that Friday was the favorite day to rob a bank, during which 1106 (19.7%) of the 5,628 incidents occurred. Also, 1554 (27.6%) violations occurred during the mid-morning hours from 9 A.M. to 11 A.M., regardless of the day of the week.
In 5,102 (91%) of incidents, the total amount of loot taken was valued at over $43 million but more than $8 million in loot was recovered. That means banks have lost over $35 million due to bank robberies in 2010.
Most violations occurred in the Southern U.S. with 1,833 reported incidents followed by the Western U.S. with 1,710 incidents reported. The four states with the most reported bank robberies were California (805), Texas (464), Pennsylvania (292), and Ohio (263). Banks in metropolitan areas were hit more often, suffering 2623 (46.6%) of incidents.
The modes of operation of the bank crimes largely included demand notes, oral demands, and threats of a weapon. Counters were the areas within banks involving bank crime in nearly 90% of time.
To see the rest of the FBI 2010 Bank Crime Statistics Report, click here.
Ask a Question