Government Shutdown 2011: How Five Key Financial Agencies May Be Affected
There remains a gloomy outlook as President Obama and lawmakers fail to reach an agreement on the federal budgets. Talks are drawing extremely close to the Friday midnight deadline while federal agencies brace for the effects of possible government shutdown.
A hurried scramble to push an agreeable fiscal budget has consumed many hours in meetings between lawmakers. The deadline is looms closer and closer as political leaders are back-and-forth regarding the progress of budget proposals.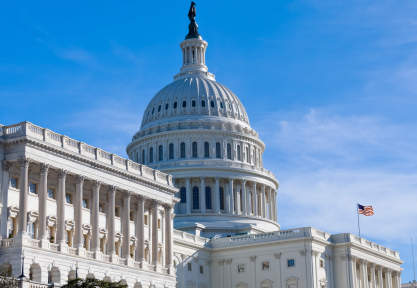 For the average American, the event of government shutdown will have a relatively minimal effect on daily life. On the other hand, federal agencies will experience varying effects depending on how these respective agencies are funded and how vital they are to the nation's economy.
1. The Federal Reserve
The Federal Reserve is expected to continue operations as usual with no changes in staffing levels. Common day-to-day functions will not be affected. The plan to buy roughly $7 billion in U.S. Treasury bonds as part of the Fed's second round of quantitative easing will occur as scheduled on Monday, April 11.
A foreseeable obstacle posed by the government shutdown includes delays in retrieving crucial data that is essential to making decisions regarding monetary policy – though it is not expected to be a major dilemma if the shutdown lasts for a short period of time.
2. Internal Service Revenue (IRS)
Douglas Shulman, commissioner of the IRS, said the agency will furlough non-essential employees but it will continue to accept tax returns. Taxpayers who file electronically and request direct deposits will see minimal effects because those returns are processed automatically. Paper returns and refund checks are very likely to be delayed.
Taxpayers with audit appointments should assume that those examinations are put on hold and last minute taxpayers may find it difficult to reach someone through the IRS hotline for questions and assistance.
The non-traditional April 18 tax filing deadline remains unaffected.
3. U.S. Department of Treasury
According to the U.S. Treasury contingency plans, approximately 92,000 of the Treasury's 127,000 employees will be furloughed while 35,000 will remain on duty. Most of these employees will continue working to "handle essential tax filing and service functions of the IRS" while some will primarily work on current Treasury programs, including auctions to sell debt and securities.
4. Federal Deposit Insurance Corporation (FDIC)
The FDIC doesn't receive funding from Congress but is funded by premiums paid by financial institutions for deposit insurance coverage and from earnings on investments in U.S. Treasury securities.
The agency is expected to continue oversight on banks and deposit insurance while also performing the necessary operations in the event that any bank failures on Friday.
5. Securities and Exchange Commission (SEC)
According to a notice by the SEC, the agency says it "will have only only an extremely limited number of staff members available to respond to emergency situations involving the safety of human life or the protection of property, including law enforcement." Market surveillance activities will continue but most other functions will stop, including: processing of securities registrations, corporate filings and filings related to mergers and acquisitions.
Initial public offerings will not be possible and new issues of stocks and bonds will be delayed as they require review and registration with regulators.
Ask a Question