Government Shutdown 2011 Averted: U.S. Lawmakers Pass Budget for Fiscal Year 2011
U.S. lawmakers were finally able to put their differences aside and pass a federal budget for the fiscal year 2011 right before the Friday midnight deadline—averting the threat of a government shutdown that would have been the first such occurrence in more than 15 years.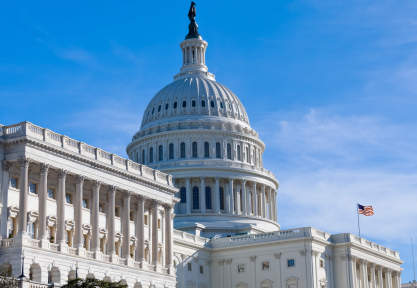 Just as it was beginning to look as if Democrats and Republicans were approaching budget negotiations as a winner-takes-all game, both sides were finally able to set their political differences aside and propose a federal budget plan for the fiscal year 2011, which ends on Sept. 30 of this year. Without the passage of either a federal budget or a short-term stop gap resolution the U.S. government wouldn't have had the legal authority to spend federal funds, and would have been forced to furlough 800,000 federal workers and delay certain government services.
Around 10:50 pm Eastern Time, U.S. Congress leaders agreed to eliminate $39 billion from federal spending.
Including the most recent short term resolution, the federal government has been funded through a total of six stop-gap resolutions since the beginning of October. At the time the most recent stop-gap resolution was passed by Senate on March 17, lawmakers had already indicated that it would be the last short-term bill they'd entertain. More recently, President Obama had said that he would not pass another stop-gap resolution in lieu of passing a 2011 fiscal year budget, which kept most of the country wondering whether or not aversion of a shutdown was even possible.
According to results from a Gallup poll on April 6, 58% of Americans were rooting for U.S. lawmakers to pass a federal budget, even if they didn't agree to all of the budget's terms.
The last full fledged fiscal year budget passed was for the fiscal year 2010, while the longest-recorded federal shutdown lasted for 21 days when federal lawmakers were unable to agree on a budget for the fiscal year 1996.
MyBankTracker.com will provide you with more details concerning the federal budget as they become available.
Read: Government Shutdown 2011: How Five Key Financial Agencies May Be Affected
Check out: What to Expect if there is a Government Shutdown
Ask a Question