U.S. Justice Department Seeks Information on HSBC Customers with Offshore Accounts
The U.S. government has asked a San Francisco federal judge to issue a ruling that would give tax regulators access to the names of U.S. consumers concealing offshore accounts with a HSBC Bank USA NA affiliate based in India.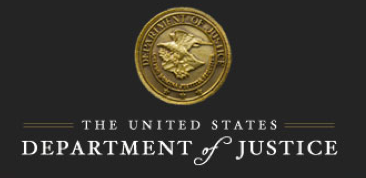 The Justice Department announced on Thursday that it had filed what it calls a "John Doe" summons with the San Francisco federal court that, if approved, would require HSBC USA to turn over the names of U.S residents hiding assets in offshore accounts in India. Already one individual, named Vaibhav Dahake, was indicted by a New Jersey grand jury for tax evasion after it was discovered he'd hidden assets in undeclared accounts in both the British Virgin Island and HSBC India. The Justice Department indicated in its statement that HSBC Holdings plc and its affiliates had told Dahake that his accounts wouldn't be reported to U.S. tax authorities
According to federal regulators, HSBC's Indian banking unit opened up two representative offices in the United States with HSBC USA in 2002 and 2007 to allow Non-Resident Indians (NRIs) living in the United States to open accounts overseas in India without having to pay taxes on the interest they earned. While both offices were closed last year, the Justice Department claims that a number of NRI's still have access to these unreported accounts.
"The IRS continues to focus its attention on international tax evasion," said Douglas Shulman, IRS Commissioner, in the same statement issued by the Justice Department. "This summons request is focused on obtaining more information to help us determine if additional actions are needed. As I've said all along, our international efforts are not about just one country or one bank – it's about our wider effort to ensure compliance with the nation's tax laws."
Current federal tax rules require U.S. taxpayers to pay taxes on all accounts—domestic or foreign—that earn interest. U.S. taxpayers are also required to report foreign accounts any time the amount in them exceeds more than $10,000, and can face penalties of up to half of the amount if the crime is discovered.
Check out: IRS: New Amnesty Program for Offshore Tax Cheaters
Read: Managing Bank Accounts While Overseas
Ask a Question