Financial Education: Planning By Life Stages
Young children typically begin pre-school education at age three or four, while teachers often reserve Algebra for high school-aged students. But, when should an education in financial literacy begin? Here are some tips on what you should know in three separate life stages.
You can always count on life (and the economy) to throw all sorts of curve balls at you, so having a deep understanding of how to correctly navigate through your financial situation and make the right decisions is crucial. What some may not know is that an education in personal finance can begin at any age. In fact, a 2010 survey conducted by Country Financial found that 31% of parents feel that financial education should begin when children are under five years old, while an addition 35% feel financial education should begin at between the ages of 5 to 7 years old.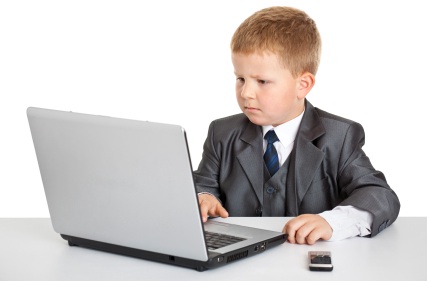 Elise Cooke, author of The Miserly Mind, 12 1/2 Secrets of the Freakishly Frugal, definitely agrees with this idea.
"Long before kids can grasp the concept of money, they certainly can learn about choices and priorities," Cooke told MyBankTracker. "From the time kids are toddlers, parents and teachers can emphasize the idea that time and other resources are limited and that we all have to make the most efficient use of them, based on what really matters to them."
At those ages, showing your child how to save their allowance for larger purchases can teach them a valuable lesson about saving and set them up to continue making smart money decisions well into their tween- an teenage years.
1. Your Teenage Years
While it might seem like talking to your kids about their finances at this age could be a bit premature, many others would actually disagree. In fact, many would even reasonable argue that discussing personal finances with teenagers is almost as important as talking about the birds and the bees. Results from a joint survey conducted by Junior Achievement and The Allstate Foundation discovered that an overwhelming 81% of teens believe the recession has motivated them to learn more about how to manage their money. Despite this, less than half of parents—a teen's number one resource for financial planning—have actually discussed money management with their children.
Higher education will likely be one of the most important (and possibly most expensive) investments you'll be thinking of making at this point, so make sure you've exhausted all of your "cheaper" options when it comes to paying for it. If you can't afford the costs of tuition out-of-pocket then spend time researching grants and scholarships you may be eligible for. Believe it or not, there are myriad organizations, wealthy individuals and the like out just waiting to give you money not just to finance your education, so take advantage. If you must apply for loans, then go federal before private since federal loans offer better interest rates and terms. Finally, you'll have at least one more summer before heading back to school, so if you can work and put as much of your earnings in the bank as possible!
2. Your College Years
The transition to college can be a challenging one for any number of reasons, and perhaps will the first test into. Because you won't be under the watchful eye of your parents you'll need to begin making big decisions about how budget your money for expenses like books, food, entertainment and more. A number of colleges and universities have begun offering financial literacy courses geared at educating their students about how decisions like opening up a credit card account or taking on student loans can affect them in the long term. For example, the Florida Institute of Technology recently began a partnership with PNC Bank to begin financial literacy workshops that will be available to both students and employees and include lessons on basic banking, credit management, savings and investing, identity protection and home buying.
If you decide that you'll need to apply for a credit card while in college, try to use it only for emergencies, or to purchase necessities like books. You'll also want to pay off your balance in full when possible and make timely payments to avoid your card issuer's fees or interest rate hikes. A great card for college students currently on the market is Capital One's Journey Card, which is perhaps the only credit card on the market that rewards college students for managing their debt properly. Capital One's Journey Card actually pays students 1% cash back on all purchases and an additional 25% bonus on the cash they earn each month if the bill is paid on time. Students also receive text and email alerts so they are able to track their expenses and payments due dates, so they are always on top of their finances.
Most, if not all, colleges also offer work-study programs for qualifying students. These types of arrangements are ideal because students are typically given desk positions where they can study at the same time. Make sure to check with your or your child's financial aid office for more information about work study programs.
3. Your Working Years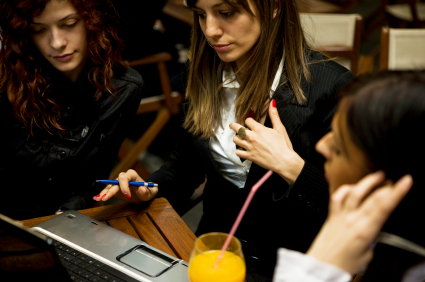 At this point you're in your twenties and thirties, you've graduated from school and you're starting to build your career. Maybe you live with a significant other, with roommates or back at home with your parents. Perhaps you're thinking about buying your own place, or purchasing a car. Whatever you situation is, the credit you hopefully began attempting to build in college is going have a significant impact on your ability to obtain a great rate on your mortgage, a new automobile or even an apartment. Some employers have even began running credit checks on their applicants and eliminating those with excessive amounts of overdue debt. If you haven't been doing so already, make sure to check your credit report at least once a year to make sure it's accurate, and start trying to knock out any debt you may owe beginning with credit cards and other types of "bad debt." The quicker you can eliminate this type of debt, the more money you can redirect towards savings.
At this point in your life, retirement seems like it's eons away but you should still try to fight the urge to hold off investing in your retirement savings. Find a reliable retirement calculator tool like the one offered by the Social Security Administration to determine how much you think you'll need for retirement and start allocating funds towards either a personal or employer-sponsored retirement account. The best thing about retirement savings is that they are often tax-deductible, so the more of your earnings you contribute to them the lower your taxes will be.
Carolyn Okomo is a financial journalist and the Tuesday columnist covering financial literacy and all other things money-related for MyBankTracker. Follow her tweets @CarolynMBT, and continue stay up-to-date on her daily reports with MyBankTracker.
Ask a Question