IRS Warns Against Top 12 Tax Scams
As the tax deadline draws extremely close, the IRS decided to release the top annual list of "dirty dozen" tax scams in 2011. The art of keeping every last penny from a hard-earned paycheck can be taken to extremes but many on this list take it beyond the boundaries of the rules dictated by the IRS.
Not only do these participants face significant fines, jail time can be part of the punishment. The IRS highlights the top 12 tax scams: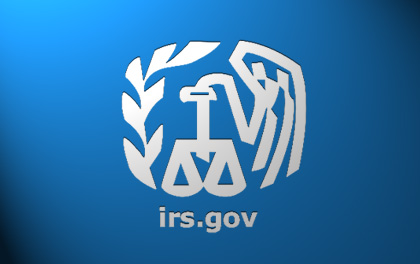 Hiding Income Offshore
It is a very common offense for taxpayers to avoid income taxes by hiding income in offshore banks and brokerage accounts. They can also evade taxes by using offshore debit cards, credit cards, wire transfers, foreign trust, employee-leasing schemes, private annuities or insurance plans.
The IRS is rather active in catching these tax cheats but it has announced the 2011 Offshore Voluntary Disclosure Initiative, an amnesty program designed to lure offshore tax cheaters to disclose their foreign accounts in exchange for reduced penalties.
Identity Theft and Phishing
Identity thieves have been known to steal personal information and use it to file fraudulent tax returns and collect refunds. Other scammers pose as the IRS through e-mails, websites, and social media to steal personal information. Learn how to avoid phishing scams here.
Return Preparer Fraud
The IRS says that most tax return preparers are honest professionals but some make small mistakes or engage in fraud and other illegal activities. Return preparers can manipulate tax returns in a matter that allows them to skim a portion of clients' refunds, charge higher fees, and lure new clients with promises of bigger refunds.
Filing False or Misleading Forms
Larger refunds is the name of the game. The IRS finds that some taxpayers use false information when filing tax returns. This may entail filing tax forms that don't apply to them or using other people's information to fraudulently claim otherwise ineligible deductions or credits.
Frivolous Arguments
Clashing with the IRS does not bode well for anyone who make unreasonable arguments in an attempt to avoid paying taxes they owe. "While tax payers have the right to contest their tax liabilities in court, no one has the right to disobey the law or IRS guidance", said the agency.
Nontaxable Social Security Benefits with Exaggerated Withholding Credit
Whether intention or an honest mistake, taxpayers were found to have reported excessive withholding on non taxable Social Security benefits – resulting in no income reported. The IRS may impose a $5,000 penalty for this filing violation.
Abuse of Charitable Organizations and Deductions
Giving to charity is perceived as an unselfish gesture until people abuse the tax benefits of a supposed kind act. Overvaluing non-cash donations, repurchase of donated assets, and maintained control of donated assets are common abuse of charitable organizations and deductions to reduce tax liability.
Abusive Retirement Plans
Retirement plans have various types of rules and limits but these accounts are rather autonomous when it comes to reporting contributions and distributions to the IRS. Taxpayers should not engage in activity that falsifies reports of contributions and distributions on individual retirement accounts. The IRS warns against advisors who suggest this type of illegal abuse of retirement plans.
Disguised Corporate Ownership
Business owners have been known to hide their ownership status by using a third-party to register their companies. "Such entities can be used to facilitate underreporting of income, fictitious deductions, non-filing of tax returns, participating in listed transactions, money laundering, financial crimes and even terrorist financing", said the IRS.
Zero Wages
Typical infractions to lower the amount of taxes owed include filing false income-related informational returns, with the use of Form 4852 (Substitute Form W-2) or a "corrected" Form 1099, in the place of the actual required returns. It's a way for fraudsters to drop their taxable income to zero.
Misuse of Trusts
The IRS is finding an increase in the use of trusts to diver income and deduct personal expenses. Trusts can be used in tax and estate planning but they "rarely deliver the tax benefits promised and are used primarily as means to avoid income tax liability and hide assets from creditors, including the IRS."
Fuel Tax Credit Scams
Gas may be expensive but that doesn't mean taxpayers who own a car can claim the fuel tax credit. The credit applies only to taxpayers with a certain income level who use the fuel according to IRS requirements. One valid example is a farmer who uses fuel to operate machinery for their trade or business.
Ask a Question