White House: Details of the Budget Deal for Fiscal Year 2011
Fears of a government shutdown has subsided for the most part as political parties came to a budget agreement for fiscal year 2011, which came dangerously close to the Friday deadline. Exact terms of the compromise are unspecified but the White House released a general outline of the impending budget cuts.
President Barack Obama called the budget deal a "worthwhile compromise" between Congressional leaders, which averted a possible government shutdown. The agreement arrived with less than two hours left until the midnight deadline on April 8, before a budget-strapped nation would have otherwise had to close major federal agencies and furlough over 800,000 federal employees.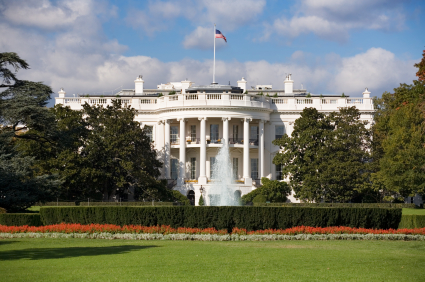 As result from the late night discussions, a temporary stopgap measure is keeping the government open for business until midnight April 14. In the meantime, lawmakers are drafting the legislation to detail the long-term budget plans through September 30, which is the last day of fiscal year 2011.
According to the White House blog, Democrats and Republicans agreed to cut $13 billion in funding for programs at the Departments of Labor, Education, and Health and Human Services in addition to a $1 billion cut across non-defense agencies.
"There will be reductions to housing assistance programs and some health care programs along with $8 billion in cuts to our budget for State and Foreign Operations."
At least $3.13 billion designated towards transportation projects and transportation funding will be cut. The Crop Insurance Good Performance Rebate will no longer be available, which will save $35 million. Also, $30 million for a job training program targeting certain student loan processors will be cut.
There is also $18 billion in spending from the Defense department that has been identified as unnecessary by the Pentagon.
Budget Cuts Released
From the early Tuesday morning announcement, the drafted fiscal budget details the following cuts:
Roughly $6 billion will be cut on funds for high-speed rail funds and highway construction, $600 million from community health centers programs, $414 million from grants for state and local police departments, approximately $1 billion from grants for clean drinking water and other projects by local governments, and $1 billion from a community development fund with the Department of Housing and Urban Development.
The Environmental Protection Agency will see about nearly $1.6 billion cut from its budget. The National Institutes of Health will be cut by $260 million. Funds for construction projects by the Department of Defense will be cut by $6.2 billion. The U.S. contribution to the United Nations will be reduced by $377 million.
Another $3.5 billion will be pulled from a program that provided health care to children of low-income families.
The House is scheduled to vote on the proposed budget on Wednesday with the Senate to do the same shortly after.
Ask a Question