Congress Battles 1099 Reporting Provision for Small Biz Owners
Small business owners, and possibly some tax cheaters, may rejoice as Congress voted to repeal a controversial 1099 reporting provision that affects small businesses and contractors.
A provision of the Patient Protection and Affordable Care Act (PPACA) required small business owners to file the aforementioned 1099 forms for every contractor that was paid more than $600 in a year.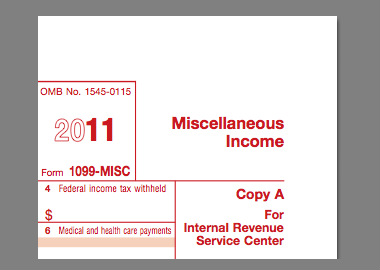 The Senate meeting on April 5, resulted in a vote of 87 to 12 to pass a House Republican measure to repeal the provision, which would have been effective starting 2012. Debates on revisions of the PPACA began in January and are very close to coming to an end.
In his speeches, time and time again, President Obama has said that small businesses were vital to the United States in terms of spurring a recovering economy and providing jobs during periods of high unemployment. President Obama had said in his State of the Union Address, "Small businesses are the engine of our economy and eliminating the 1099 reporting requirement is the right thing do."
Also, health care groups and small business associations have expressed support for the repeal, claiming that the provision would impose an unnecessary burden to file more paperwork. Contractors and temporary employees won't be put on the IRS radar as Form 1099 won't be in the agency's database, but they're still required to report any taxable income when filing tax returns.
Had the provision not been repealed, it was reported to help fund the costs for carrying out health care initiatives set forth by the Obama administration.
The bill, dubbed the Comprehensive 1099 Taxpayer Protection and Repayment of Exchange Subsidy Overpayments Act of 2011, awaits the President's signature to take effect.
Ask a Question