Live Streaming: Obama Speaks on Fiscal Policy and 2012 Budget
Obama has a big task in front of him today as he plans to discuss the fiscal policy along with other budgetary issues. The nation is still riled up from the last minute government shutdown aversion this past Friday.
The biggest topic in todays speech will be about the nations debt, forecasted to reach up to $3.8 trillion in the next five years. Obama is said to discuss various spending cuts as well as higher revenue tactics to cut the deficit by $1.1 trillion over the next 10 years.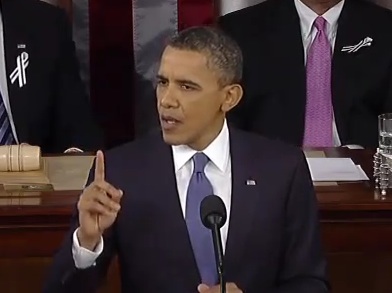 Read: White House: Details of the Budget Deal for Fiscal Year 2011
There are not many specifics out on what exactly will be talked about prior to the speech, but a White House statement said that the plan will outline four main components:
Cuts to Defense
Keeping Domestic Spending Low
Closing Tax Loopholes, and
Cutting entitlement spending
Already, democrats as well as republicans have arguing points against different previewed-parts of the plan, each party bringing different degrees of skepticism to the plan.
Check Out: Government Shutdown Averted: Budget Battles in the Future
The speech is to take place at the George Washington University at 1:35 p.m. (EDT) followed by a question and answer session lead by White House Senior Staff at 2:00 p.m (EDT). Keep this page open to see President Obama's speech streamed in real time.
President Obama's Fiscal Speech Streamed Live
What are your thoughts on Obama's Speech and his plans to get the Nation's debt under control? Let us know in the comments below:
Ask a Question