Money-Saving Credit Card Perks for the Shopaholic
More consumers will be replacing their credit cards with debit cards and cash following the economic woes to stave of debt. But, responsible credit card users enjoy perks that can help save a little money.
Credit cards are viewed under a different light as consumers realize the financial trap disguised as a beautifully-designed piece of plastic that fills shopping bags with new clothes and toys. Debit cards, prepaid card, and cash are getting more attention for consumers who don't want to offer themselves the opportunity to fall into credit card debt.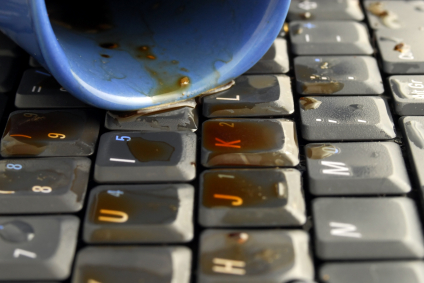 According to the 2010 Federal Reserve Payments Study, debit and prepaid card payments rose by 14.8% and 21.5%, respectively, while credit card payments fell 0.2% from 2006 to 2009. As debit cards, prepaid cards, and cash become the payment methods of choice after the recession, it is important to remember that credit cards offer a set of perks that can actually save money.
Keep in mind that these savings should not take precedence over the responsible use of credit cards – paying off the balance in full every month. The following are the most common credit card features that will end up saving you money:
Extended Warranty
At the checkout counter of a many electronics retailers such as Best Buy or Target, you'll often get the pitch for an extended warranty, which can cost hundreds of dollars depending on the items you buy. Immediately refuse the offer and use a credit card instead. Many credit cards will extend warranties for up to one year past the original warranty at no cost.
Purchase Protection
In the unfortunate event that your kid slung a Nintendo Wii controller at your brand new 52-inch HDTV, your credit card can provide a small sigh of relief. A credit card perk, commonly known as purchase protection, will replace, repair, or reimburse you up to a maximum amount (usually at least $500) if your purchases experience accidental damage or theft within the first 90 days of the purchase. Think of it as short-term purchase insurance policy.
Price Protection
Technology is advancing everyday. The laptop you buy today can be less expensive next month. Price protection offers a guarantee that you'll get a better value when items fall in price. Some stores will issue a refund for the difference if only a short time has passed since your purchase.
If a store will not give a refund in honor of a lower post-purchase price, American Express, MasterCard, or Visa, will refund the difference within 60 days of the purchase.
Return Protection
Buyer's remorse doesn't always hit in the hours following an impulse purchase. It can take weeks to months before shoppers acknowledge that they bought something for no reason. If you decide to return an item after the return period has lapsed, you're stuck with a memoir of how you wasted money. Take your case up with your credit card and you can get a refund for up to a certain amount within 60 to 90 days of the purchase.
These perks are common for many credit cards. To see if your credit card offers the money-saving features, check your card's benefits information.
Simon Zhen is the Wednesday columnist and regular journalist for MyBankTracker.com. He concentrates on personal finance and bank rates, products, and services. Follow him on the MyBankTracker.com Community or on Twitter @Simon Zhen.
Ask a Question