5 Credit Card Fees to Watch Out For
Managing credit cards has turned into a game of skilled calculations due to the constant changes being made in the financial industry. Many financial industries have begun introducing new fees and terms to minimize losses and find loopholes in various regulations.
Credit card owners are finding it more and more difficult to keep up with the constant changes. Although you may get emails and notifications in the mail it can be difficult to weed out the important information from the financial jargon. If you are able to sift through the fine print, avoiding new fees can be quite simple as long as you stay on top of your financial management. Many financial institutions have flat out stated the Wall Street Reform and Consumer Protection Act is the sole reason for their structural changes. Obama signed the act into law on July 21, 2010 and since then the banking industry has not been the same.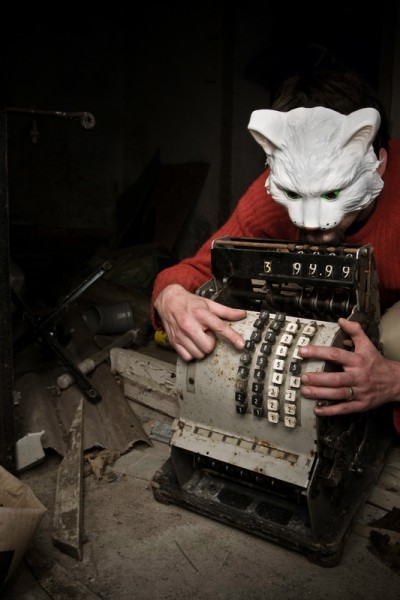 This was not the first time the government stepped in to take control of the financial industry. A year prior the 2009 Credit Card Accountability Responsibility and Disclosure (CARD Act) was created to protect consumers and limit the types of fees and billing credit card companies could create?
By knowing the specific fees to watch out for you can better protect yourself from the financial institutions attempts to make up income.
1. Foreign Transaction Fee
Travel rewards are a huge perk to many credit cards, but not all rewards will be available to you. Also, some cards may charge extremely high foreign transaction fees to make up for the rewards they offer. If you are planning a trip or do a lot of online, overseas shopping make sure to familiarize yourself with the fees your credit card charges for these foreign transactions.
Most cards charge 2-3% on each foreign purchase, for those that are often traveling these fees can prove to be detrimental to the utility of their card. Check out companies like Capital One or Chase who have a no-fee policy for overseas purchases.
2. Payment Protection Fees
There aren't too many people who wouldn't want added protection, but when it comes to the payment protection fee, its best to just avoid it. This fee was created for people that usually carry a balance and have trouble making minimum payments. Charges can be put on hold for those that are in debt hardship due to an illness or unemployment.
Monthly fees can reach up to $0.90 for every $100 on credit card statement balances. These fees may not seem like a big deal for what they offer, but for card carriers that plan to do shopping or have other large purchases the monthly fees can add up to $90 or more. Check your credit card statement to opt out of these fees, some statements may also have them under the title "credit shield" or "credit safeguard."
3. Activity fees
Don't late the name fool you, these fees apply for those forgotten credit cards in the back of your wallet. When you do not use your card for a certain period of time your bank can charge anywhere from $10 to $100 depending on your card, checking or saving account. Although the actual fee is variable, all banks can issue it after 12 months of inactivity, so make sure to keep track of when you use your cards.
4. Paper statement fees
Another seemingly negligible fee, the monthly costs associated with this fee can add up quickly for those with multiple accounts. Banks that are participating in this practice are taking advantage of consumers who choose to receive paper statements by mail by charging them for not viewing their accounts online. Some banks have become increasingly aggressive with this fee like Bank of America. The large U.S. bank began charging $9 a per month for users that received paper statements and used tellers for their deposits and withdrawals.
5. Reward Fees
Everyone loves being rewarded, especially when spending. It used to be super simple to find a credit card that offers different perks from cash-back to travel points, but as the financial industry changes to adapt to these new rules many rewards programs are quickly disappearing. Before you The situation for reward cards has become so depraved that Wells Fargo as well as some other banks, have announced the end to their debit reward cards programs.
Here are two types of fees to look out for with your reward card program.
Redemption fees: Those who meticulously save for trips may be hit with a $20 to $50 fee (although it varies from carrier to carrier). This redemption fee is said to cover administrative charges when you make reservations. Try to avoid these fees by booking online, but check with your bank first because not all offer the ability to avoid these fees.
Recovery fees: How can a bank increase its late fees without actually increasing the late fees? Well, late fees to those who do not pay their credit card balances on time have now extended to points. Banks will essentially hold onto users' earned points as ransom if they are late. The typical charge to get your points back can run as much as $29.
These comprise only a few of the multiple fees that banks attempt to extract from consumers each month. This obviously does not exclude more common fees, such as wire transfer fees, monthly minimum fees and ATM fees — all of which have undergone increases at many banks.
The best advice it to keep an eye on monthly statements and questioning any new or unfamiliar fees.
Ask a Question