American Express and Payfone Partner to Deliver New Mobile Payments Platform
Late last month we filled you in on American Express' plans to roll out a new product called Serve. Now, AmeEx (NYSE:AXP) will begin a new partnership with mobile payments processor Payfone to create an even more all encompassing mobile payment platform.
Through the new partnership, announced on Wednesday, AmEx customers will now have the ability to link their mobile phone numbers to payment methods like their Serve(SM) accounts. Payfone also announced on Wednesday that it closed on its $19 million strategic funding round from investors that include AmEx, Verizon Investments Inc. and Rogers Communications.
In order to use American Express' Serve service, cardholders must first set up an account on Serve.com or through their smartphones. Once an account is established, they then have the ability to use the account to send and receive funds from friends, pay bills online and make online purchases. AmEx cardholders also receive reloadable prepaid card linked to their accounts that can be used at merchants that accept AmEx cards.
Learn: American Express Unveils New Digital Payment Platform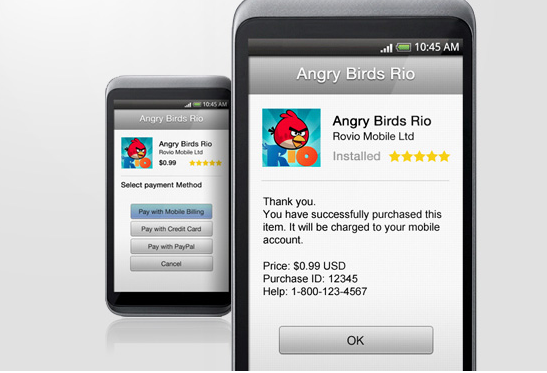 How Does Payfone Work?
Payfone uses a system called SmartBill, which runs on the same network used by mobile operators. Because the service ties a customer's SIM card, device ID and location together, payments can only be made on one phone. That basically means that no one else but you can use your mobile number to make a purchase unless that person has physical access to your phone. Once a payment is made, the charges then show up on your next phone bill.
"Over 5 billion people worldwide currently have mobile phones, however less than 2 billion have credit cards" said Payfone's co-founder and chief executive in a statement. "It's our goal to make the mobile phone number the new accepted way to pay. We look forward to working with American Express and our mobile operator partners in defining and driving the mobile payments industry."
The mobile payments market is expected to increase from $162 billion in 2011 to $984 billion in 2014, according to the Yankee Group.
Ask a Question