Chase Announces Chip-And-Signature Technology
Chase Card Services, a division of JPMorgan Chase & Co. (NYSE: JPM) announced their latest addition to the world of banking technology: chip-and-signature credit cards. These cards provide safety and convenience to customers who frequently travel abroad.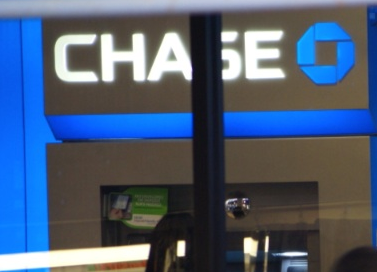 Chase announced their plans today in a press release stating they are the "The First U.S. Bank to Issue Chip-and-Signature". Whether they are first or not, other banks are quickly jumping on the bandwagon. Earlier today MyBankTracker.com reported that Wells Fargo was releasing the same feature, for frequent travelers.
What is Chip-and-Signature Technology
The way chip-and-signature technology works is by embedding an encrypted chip along with the traditional magnetic strip. This is not the first instant of chip technology, but it is the first combination of the two. The reason this particularly benefits travelers is because Europe is on the embedded chip system as the replaced magnetic strips completely. Customers can still use their cards in the U.S. and now, do not have to worry as much about whether or not they will function overseas.
Read: U.S. Falls Behind in Foreign Chip-and-Pin Technology
This card is also extremely safe because of the double form of protection. David Porter, general manager, Chase Card Services stated in a press release, "Chase Card Services is constantly seeking innovative ways to improve both the transactional and security experience for cardmembers while using their cards during travel. "The addition of chip-and-signature technology enables Chase cardmembers to enjoy simplified transactions in Europe, such as seamlessly using point-of-sale kiosks and train ticket turnstiles the same way the locals can, with the added piece-of-mind of secure transactions."
The bank has not officially stated when this feature will be available to U.S consumers.
Ask a Question