Fed to Fine 10 Banks Over Mortgage, Foreclosure Misconduct
The Federal Reserve has announced that, in addition to fines charged, it will take "formal enforcement actions" against the largest commercial banks in a mighty response to predatory lending practices.
Amid the recession, investigations exposed unscrupulous lending practices that gave mortgage loans to unqualified borrowers in what was termed "robo-signing" – applications did not receive the detailed review that it should have gotten. Also, wrongful foreclosures have forced puzzled homeowners out of their houses.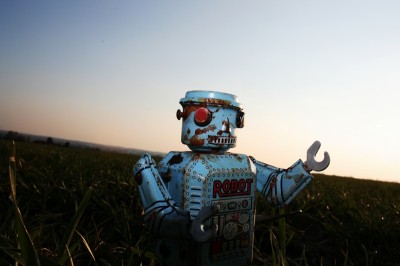 After months of reviewing how banks handled and processed mortgage paperwork and foreclosure filings, regulators seek to right the mortgage lending industry that has been at the center of attention after the housing crisis.
In a press release, the Federal Reserve said that there will be increased oversight to prevent "significant and pervasive compliance failures and unsafe and unsound practices at these institutions." The formal actions would keep watchful eyes on the mortgage operations at 10 banking institutions while also tacking on fines of undisclosed amounts.
The banks involved in this Fed action include:
Bank of America® Corporation
Citigroup Inc.
Ally Financial Inc.
HSBC North America Holdings, Inc.
JPMorgan Chase & Co.
MetLife, Inc.
The PNC Financial Services Group, Inc.
SunTrust Banks, Inc.
U.S. Bancorp
Wells Fargo & Company
According to the Fed, these ten banks hold nearly $6.8 trillion in mortgage balances and represent 65% of the servicing industry.
Accompanying the monetary penalties are requirements to make major changes to how these banks service mortgage loans and process foreclosures including:
establishing a primary point of contact at the servicing institution;
ensuring foreclosure filings do not proceed after a mortgage modification is approved, unless repayments under the modified loan are not received;
setting controls over activities provided by third-party vendors to servicers;
taking corrective actions for borrowers who suffered from mishandled foreclosures and other deficiencies;
strengthening programs to enforce compliance rules over mortgage loan approvals and foreclosure filings.
The Federal Reserve will monitor how these organizations carryout these requirements and will enforce additional actions if necessary.
Ask a Question