Reverse Mortgages Just Seem Sketchy
The infamous reverse mortgage, a special type of loan designed for the cash-strapped senior who is willing to use the equity of their home in exchange for some extra cash to enjoy the last years of retirement. While the pros can be tempting, a little digging shows that the cons leave the impression that these government-backed financial loans are just sketchy.
Maybe I am jumping the gun in calling reverse mortgages sketchy, but hear me out. If you still think I am wrong, feel free to blast me in the comments section.
The best part of this job is learning about all the types of financial plans, loans, positions and regulations. As someone in his late 20's I am definitely in no position to be looking for a reverse mortgage, but I was driven to write this article after my grandmother who lives alone was considering a reverse mortgage. If this type of loan is new to you, then lets review.
What are Reverse Mortgages?
Reverse Mortgages are a financial product designed for Americans who are at least 62 years old, carry a decent amount of home equity and need some actual cash. Instead of taking out a second mortgage or a home equity loan, seniors can use a portion of this equity and trade it for a lump sum, line of credit or monthly checks from the bank.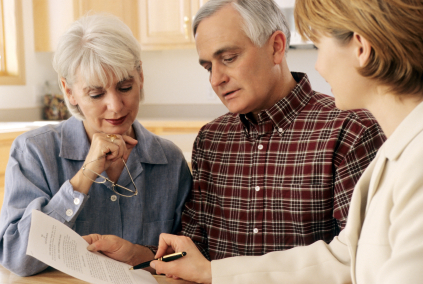 Essentially, the bank pays you. Sounds great, right? An added bonus to this product is the closer you are to your deathbed, the higher loan amount you can take on the equity. In addition to getting cash for equity, you don't have any monthly payments like you would with a home equity loan, instead you just use the money until you no longer live in the home, or pass away. When this occurs the home is sold to pay back the bank, plus interest (5.5 percent + fees) while the remaining money goes to the spouse or whoever is the heir.
Fees, Insurance and Some Strange, Confusing Rules
Now that you understand what a reverse mortgage is, let me explain why this type of loan seems sketchy. Right off the bat, there is no credit check involved with a reverse mortgage. You can qualify even if you haven't paid off your initial mortgage, using the payments from the reverse to pay off the outstanding balance. The amount you receive and interest/fees you pay on your equity depends on a number of factors including, age, way in which you want the money; lump sum or monthly payments and if you choose a fixed or variable interest rate.
You will also be responsible for the origination fees and a one-time initial mortgage insurance premium of 2 percent. Paying property taxes and keep the property in good condition are two other expectations, don't forget, the bank wants to be able to sell the house someday.
The average reverse mortgage a carries an interest rate of 6.7 percent—at the time this article was published.
For comparison: a TD Bank Home Equity Loan for a Primary Residence in New York for 15 years (180 months) at $100,000 – $499,999 was 6.24% or monthly payments of $4,216.57.
I get it, the key to a reverse mortgage is to avoid the monthly fees and for cash strapped seniors who are about to run out of money, paying monthly fees isn't really an option. During my research, I found a great observation from CNN Money pointing out that among all these different moving parts, if you fail to keep the home in good standing, you could be forced to repay the loan even if you still live in the house, and if you have no money (reason for taking the reverse mortgage), you'll have to sell to cover the costs.
An added sign of sketchiness is if you and your spouse file together, assuming you are both over 62, the older family member means nothing as the loan is pretty much based off of the younger spouse. This has lead to situations where only one spouse puts their name on the reverse mortgage loan, causing lawsuits between the AARP and the Housing and Urban Development Department (HUD). HUD issues the most popular type of reverse mortgages called Home Equity Conversion Mortgage (HECM).
New Reverse Mortgage Rules, Foreclosures and a Lawsuit
It seems as house prices started to fall in 2008, HUD issued a policy letter that set new rules in situations where in the spouse whose name was on the loan died. The letter stated the living spouse, whose name was not on the loan, could no longer live in the house and had to repay the full amount of the decreased mortgage. This left widows, widowers or heirs with a home worth less than the loan, and no way to pay off the debt. With individuals unable to pay, lenders had to issue foreclosures.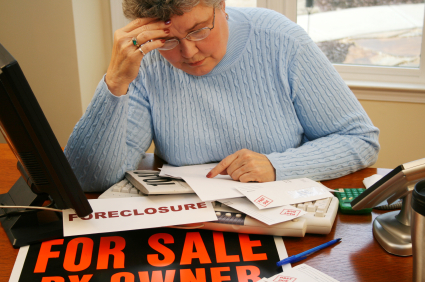 Thankfully, with the help of the AARP, the foreclosures have been halted. Many are hoping that a new rule will be created, preventing those who are given the home never have to pay more than the value of the home. For more details on the lawsuit, check out this NYTimes post.
If Banks Are Getting Out, Take It as a Sign
This week, the Washington Post reported that as of March 31, Financial Freedom would no longer be accepting reverse mortgage applications. Following in the footsteps of Seattle Mortgage and Bank of America®, they are the third major lender to exit the business this year. Even Wells Fargo indicated that they would be halting activity.
Unlike debit rewards, or any other perks banks have been slowly killing off, getting out a specific business built around loans and interests is not promising. One reason could be that new rules and regulations are continuing to be put in place, such as required counseling due to the complexity (a.k.a sketchiness) around these types of deals.
At the end of the day, many seniors/families make this decision under distress or when they are experiencing poor health — usually a decision of last resort. In the case of my grandmother, thankfully her son and my uncle decided to take over the household/personal care expenses and deduct it from their inheritances.
Personally, when it comes to enjoying retirement, the last thing you want to deal with is another loan. If you really are living on a dollar-a-day basis, I recommend selling and down grading your home. At least this way your enjoying life on your own dime.
Ask a Question