Wells Fargo to Launch a 'Smart' Credit Card for Frequent Travelers
If you bank with Wells Fargo and love to travel then you're in luck, because the bank is now piloting a new credit card featuring a microprocessor that will help increase card acceptance for its globe-trotting customers.
Wells Fargo (NYSE:WFC), the fourth largest U.S. bank by assets, announced on Thursday that it's been piloting a new Visa brand credit card that features both a standard magnetic stripe and an EMV chip, or a microprocessor. Munich, Germany-based technology company Giesecke & Devrient provided Wells Fargo with the technology to begin using EMV chips for its pilot program, which included 15,000 of the bank's consumer customers.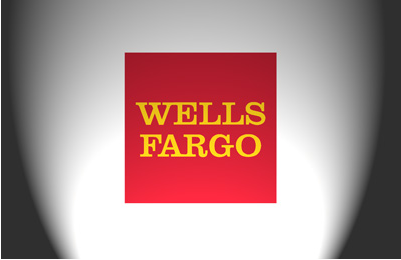 Wells Fargo isn't the only U.S. bank testing the waters on EMV chip technology, either. JP Morgan Chase also has plans to roll out the EMV technology on its JP Morgan Palladium Card—a card for high-net individuals that charge at least $250,000 per year on their credit cards, according to CreditCardForum.com. The ridiculously flashy card is apparently made out of a combination of palladium and 23K gold.
U.S. Slow to Jump on EMV Bandwagon
According to the trade group the Smart Card Alliance, U.S. banks have been slow to integrate EMV Chips into their payments systems simply because there hasn't been a need to until recently. U.S. credit card customer have historically experienced significantly lower fraud rates than customers in other global markets, which is why U.S. banks didn't previously see the need to invest in the costly technology. But, the incorporate of EMV chips into more markets has driven costs down, and at the same timed driven up the card rejection rates of U.S. consumers, according to SCA. In addition, the growth of other new payment platforms like NFC mobile payments could make it a ripe time for U.S. banks to begin integrating EMV chips.
"U.S. issuers and merchants rely primarily on magnetic stripe technology," said Eric Schindewolf, vice president of product development for Wells Fargo Consumer Credit Card, in a statement. "However, many parts of the world have adopted chip-enabled payment cards as a primary means of authentication, which has been problematic for customers who travel abroad and were unable to use their credit card. By combining traditional magnetic stripe along with the EMV chip technology, we hope our customers will have the convenience to use their credit card no matter where they are in the world."
Are you excited that Wells Fargo will soon be incorporating EMV chips into their cards? Sound off in the comments section.
Ask a Question