What Happens if You Miss the Tax Deadline
The tax deadline may be hours away and you see no way of completing your tax return on time. Even if you expect to miss the tax filing deadline, there are still steps you can take to minimize penalties.
With easy step-by-step tax preparation software and the ability to file electronically, filing tax returns is simpler than in the past. But, everyone has unique circumstances that poses enough of a reason to miss the tax filing deadline.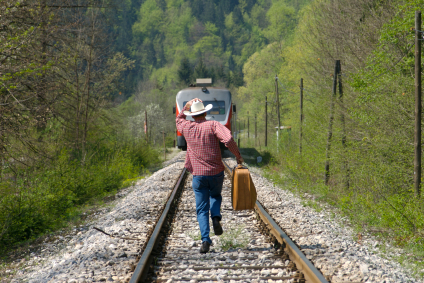 Rather than watching the clock wind down to midnight on April 18, you can be more proactive to avoid possible tax penalties for missing the deadline.
The IRS will charge a failure-to-file penalty that usually 5% of the unpaid taxes for each month that a tax return is late. If you file your return on time but do not pay taxes owed, there is a failure-to-pay penalty of 0.5% of the unpaid taxes for each month they're not paid.
If you do not file on time and you do not pay taxes owed, the 5% failure-to-file penalty is reduced by the failure-to-pay penalty (you still have pay the failure-to-pay penalty).
Will You Owe Taxes or Get a Refund?
The IRS penalties only apply to tax returns that indicate owed taxes – there are no late penalties if you are getting a tax refund. Use tax estimator tools to provide a quick idea of whether or not you'll be getting a refund. TurboTax offers a simple tax calculator to estimate how much you'll get back or how much you'll owe.
If you are getting a tax refund, you have up to 3 years past the deadline to file for the refund. But, you should file as soon as possible so you can sock the refund away in a savings account as opposed to keeping the money with the IRS.
If you missed the deadline, you should apply for a tax filing extension with Form 4868 in you want some extra time to complete your tax return. The extension will push the filing deadline to October 17. Note that you still have to pay estimated taxes by April 18 or the failure-to-pay penalty will stick. It is suggested that you overpay estimated taxes and end up receiving a refund.
Remember that if your income is $58,000 or less, you may qualify for free tax preparation programs.
Ask a Question