National Survey: 23% of Bank Branches Hide Their Account Fees
A national survey studying how banks share their fees and fee disclosure policies, revealed that 23% of bank branches failed to disclose account fees to customers while only 38% willingly disclosed fees upon the first request.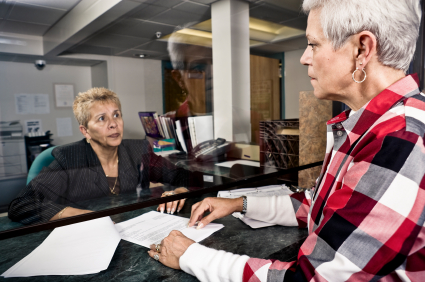 A plethora of fees — nickel here and a dime there — have been eating into the wallets of Americans who want want to save their money.
The lack of transparency in the banking industry has brought upon a great amount of distrust among financial institutions. Consumer advocacy groups are set to change that.
The U.S. Public Interest Research Group (PIRG) conducted a a survey by sending staff members to 392 banks and credit union branches across 21 states and visited 12 online banks to examine how these institutions communicated their fees to customers.
The PIRG survey evaluates the compliance of these bank branches with the Truth In Savings Act, a federal legislation passed in 1991 that requires clear and uniform disclosure of account fees and interest rates so that customers can make the best possible decision.
The table below shows the results of the PIRG survey of the 392 bank branches for compliance with the Truth In Savings Act:
| Truth In Savings Compliance | % of 392 Bank Branches |
| --- | --- |
| Bank branches providing complete fee schedules on first request | 38% |
| Bank branches providing information after two or more requests | 17% |
| Total bank branches providing Trust In Savings Schedules as required by law (some after multiple requests) | 55% |
| Total bank branches providing no information | 23% |
| Total bank branches providing wrong or incomplete information | 22% |
The public advocacy organization uses the findings to construct recommendations for the new Consumer Financial Protection Bureau to "improve transparency in the financial marketplace."
The PIRG advocates making the Truth In Savings Act applicable to the Internet as well. It would require bank to post bank fees conspicuously in a searchable web format.
Also, the PIRG suggests that important savings and checking account disclosures be placed in a tabular format in the same way interest rates and fees are shown in credit card disclosures.
The term "free checking" is being used loosely in the banking industry and the PIRG wants that to be investigated. Many so-called "free checking" accounts stipulate that other requirements, often found in a footnote or the fine print, must be met to waive the account fee.
Ask a Question