Businesses Get A Mobile Upgrade
There is no doubt that remote check depositing has made some big strides in consumer and corporate banking, but what about the little guys? Small businesses everywhere are due for a much needed upgrade in the world of mobile technology.

Small businesses have had a tougher time garnering the attention of banks when it comes to technological advances due to the focus on consumer banking and corporate banking. Recently, banks and financial technology venders have decided it is time to refocus their attention and create mobile deposit features that are more small-business friendly.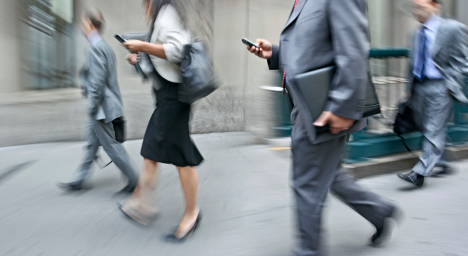 Currently, remote mobile deposit allows users to deposit check over mobile phone into their bank account, but banks wanted to offer more. One example of an improvement was made by Capital One Financial Corporation, when they allowed for small businesses to tie together payments received with accounts receivable more readily.
Previously, small businesses had to manually enter any information received about the checks captured. With the new feature released by Capital One at the beginning of April, small-business customers can now see exactly what the check is pertaining to upon automatic input to the business' accounting software.
Other mobile deposit merchants are rolling out the ability for business customers to link their deposits with the electronic accounting programs used. Basically, all of these new features make it easier for small business to organize and manage day-to-day financial transactions.
Accounting programs such as Intuit Inc.'s QuickBooks, Sage Group's Peachtree and Quicken have the ability to be synced up with remote deposit capture services, and now the ability to extract remote deposits to track payments more easily. Not all bank's are quick to jump on the bandwagon, sine choose to focus their efforts towards recruiting another type of clientele.
In an early April press release, Fiserve, the leading global provider of electronic commerce systems found that over 3,300 financial institutions were using their Remote Deposit Capture (RDC) feature meaning there were nearly 160,000 end users. The quickly growing RDC trend has pushed financial commerce vendors, as well as banks, has revolutionizes ways small business bank, but there is still a long way to go. As mentioned before, small businesses do not always garner as much attention as large corporations or consumers due to their distinct difference in capabilities and needs.
Ask a Question