The President Has to Pay Taxes Too
Not even the President can escape from paying the pesky taxes, due yesterday. According to the White House website, President Obama and First Lady Michelle Obama ended up paying $453,770 in total federal tax.
How Much Did Obama Make in 2011?
The high price tag comes because of the President and First Lady's joint income tax return with an adjusted gross income of $1,728,096 — mostly generated from book sales.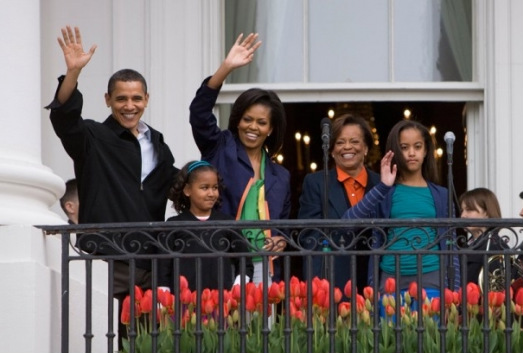 The President and First Lady decided to donate 14.2% of their adjusted gross income to 36 various charities, totaling approximately $245,075. The largest donation of $131,075 went to the Fisher House Foundation, an organization focused on supporting America's military when they are struggling with anything from rehabilitation to mortgage payments.
President Obama plans to donate the after-tax proceeds from his children's book in order to fund a scholarship for the Fisher House. The scholarship will benefit children of fallen and injured soldiers.
Read: How to Save, Bank and Invest Like President Obama
The President and First Lady's Illinois income tax return ended up costing them $51, 568 in state income taxes.
Vice President Biden Pays Multi-State Income Tax
Obama was not the only white house leader that released his earnings and tax information, Vice President and Dr. Jill Biden also joined the Obama's in disclosing this information with the public. The Biden's earned an adjusted gross income of $379,178, with $5,350 going towards charity and $86,626 going to federal taxes. In terms of income tax, the couple paid $14,479 for Delaware and $3,515 for Virginia.
To view the tax returns of either the Obama's or the Biden's follow this link. What do you think about Obama's earning? Are you surprised they were that high? Let us know in the comments section:
Ask a Question