Bank of America Pledges $500,000 to Help Tornado Victims
Following a large number of disastrous twisters that hit the South in the past week, Bank of America® announced its commitment of $500,000 to the American Red Cross to victims and recovery efforts.
Bank of America® (NYSE: BAC) announced its donation of $500,000 to the American Red Cross – $400,000 towards support efforts in North Carolina and $100,000 to help recovery efforts in Oklahoma, Virginia, Mississippi, and Alabama.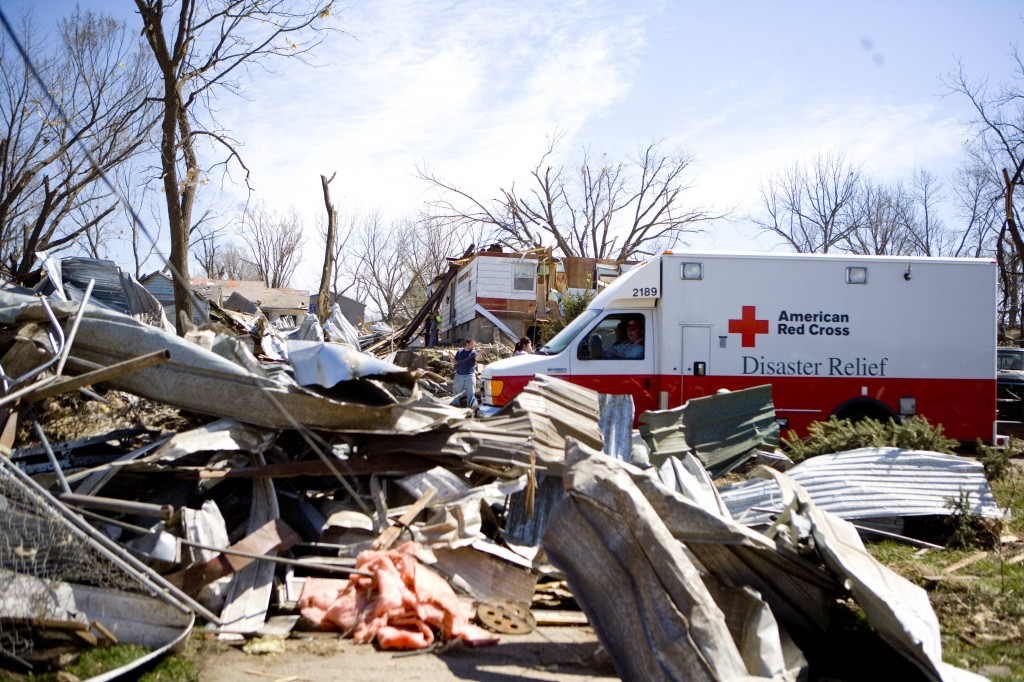 Twisters have battered the Southern and Eastern states in the past week, with more expected to come. According to the National Weather Service, at least 97 tornadoes have swept across 12 states between Thursday and Saturday.
The states hit include: Alabama, Georgia, Illinois, Kansas, Louisiana, Maryland, Mississippi, Missouri, North Carolina, Oklahoma, South Carolina, and Virginia.
The hardest-hit state was North Carolina, in which Bank of America® is headquartered – 62 tornadoes have impacted the state. According to the Office of Governor Bev Purdue of North Carolina, the death toll for the state has reached 22 while 130 people are reported injured. "More than 130 homes have been destroyed and more than 700 are reported as damaged, some severely."
"Many of these communities in North Carolina, which were the hardest hit, are a short drive from our headquarters. As families affected by these devastating tornadoes begin to rebuild their lives and their cities, they will need help from individuals and organizations such as Bank of America® to succeed," said Brian Moynihan, CEO of Bank of America®.
The Bank of America® Charitable foundation will also match any employee contributions through the bank's Matching Gifts program.
Bank of America®'s previous pledge to disaster relief was $1.22 million towards the Japan earthquake and tsunami catastrophe.
Ask a Question