President Obama Friends Facebook Live Streaming
As Obama gears up for his upcoming campaign he leans on an old friend that has helped him before, facebook. At 4:45 p.m. EST (1:45 PST) the President's speech, "Shared Responsibility and Shared Prosperity" will be taking place in Palo Atlo, California at the facebook headquarters.
Obama's town hall series tour is to garner support for his deficit reduction plan and to discuss the continued stress the economy has been under. Speaking at the facebook headquarters will allow President Obama to take questions and have an open discussion with the social network's nearly 500 million users.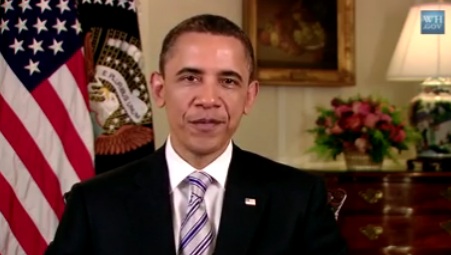 While in California Obama also plans to attend fundraisers in San Francisco and Los Angeles as he launches into his 2012 campaign re-election bid.
The president's connection to facebook demonstrates the newest trend in political campaigning: social networking. Earlier this month Obama announced his re-election campaign via video, as opposed to a big, public appearance. Obama is not the only one to turn to low-key online media for crucial campaigning announcements as Mit Romney and Tim Pawlenty also created videos to reach their audiences.
Politicians who may not need to make a formal announcement are taking to the internet via twitter and facebook to publicize their stance on various bills and topics. Whether or not this is the best method to communicate a belief, it is the best method to reach an a large percentage of tech-savvy voters.
Check out Obama's Live Stream taking place today at 4:45 p.m. EST (1:45 PST). If you would like to take part in this event all you have to do is visit the facebook fan page, press the 'like' button to RSVP to the event. There are already 980,679 fans of the event.
Ask a Question