New Protections for Airlines Passengers to Take Flight
Air travelers could be a whole lot happier now that the Department of Transportation plans to unveil a new rule that would change both the way consumers are charged fees and compensated for certain mishaps.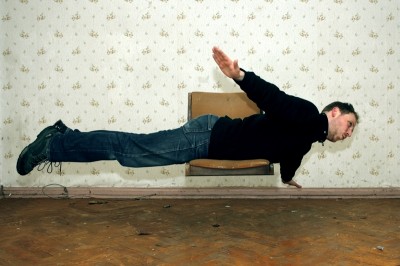 The DOT recently rolled out a new rule that's expected to dramatically increase the rights of airlines passengers at a time when travelers have become indignant at the amount of fees many companies fail to adequately disclose. Here's the gist of some of the changes the new rule bring:
Reimbursement for Lost Luggage: Airlines will now be required to reimburse travelers for bag fees if their luggage is lost. To date, air travelers have only been compensated for "reasonable expenses" when their luggage is lost, damaged or delayed in the carriage of passenger baggage.
Transparent Fees: Airlines will have their fees disclosed prominently on their websites for services like free meals, baggage, canceling their flights or changing reservations. In addition, airlines must also fully disclose all government taxes and fees in advertised pricing.
Increased Compensation for Bumps: Airlines passengers will now receive up to double the compensation they previously did for being bumped from a flight, up to between $650 to $1300 from a previous compensation range of between $400 to $800.
In addition, the new rule will make it easier for consumers to cancel flights without penalty, will require airlines to promptly notify travelers of delays and ban fare increases imposed after a customer has already purchased their ticket. You can refer to the DOT's website for more information about the new rules.
American Travelers Want Greater Disclosures:
News of the DOT's new rule couldn't have come at a better time. Already, 58% of U.S. air travelers believe that the federal government should make legislation requiring airlines to diclosure their fees a top priority, according to poll conducted by the Consumer Travel Alliance.
Read: U.S. Travelers: Airlines Should Do Better Job of Disclosing Fees
"Airline passengers have a right to be treated fairly," said U.S. Transportation Secretary Ray LaHood in a Wednesday statement. "It's just common sense that if an airline loses your bag or you get bumped from a flight because it was oversold, you should be reimbursed. The additional passenger protections we're announcing today will help make sure air travelers are treated with the respect they deserve."
Currently, the U.S. Congress is at work on a bill that would reauthorize the Federal Aviation Administration and cut $4 billion in spending on aviation programs through fiscal year 2014.
Are you excited about the federal government's new rules for the airlines industry? Let us know in the comments section.
Ask a Question