Customers Happier With Banks, Not With Fees
Fees for banking services have been going up. The general customer sentiment is expected to be unsatisfactory. But, oddly, customer satisfaction with retail banks have increased, according to J.D. Power and Associates.
As the financial crisis wreaked havoc on the U.S. economy, consumer trust in banks and financial institutions were not exactly worthy of compliments. Over the past three years, the 'fat cat' bankers, as President Obama called them, have received consecutive years of declining consumer satisfaction – until now.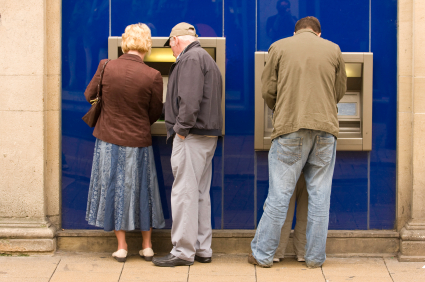 For the first time since 2007, customer satisfaction with retail banks has increased, according to the J.D. Power and Associates 2011 U.S. Retail Banking Satisfaction Study. The annual survey found that factors such as account information, facility, problem resolution, product offerings, banks brand reputation and image have all improved from 2010.
However, customer sentiment about fees did not receive the same praise. Satisfaction with bank fees "decreased considerably from 2010" as new fees have been instituted in the past year, while bank services have been reduced. Several big banks have eliminated free checking and tacking on other fees in preparation of the Durbin Amendment.
Read: Study: National Survey: 23% of Bank Branches Hide Their Account Fees
Michael Beird, director of banking services at J.D. Power and Associates, said that customers who paid fees did not mean they were dissatisfied. As along as the bank delivered positive banking experiences, fees were acceptable.
"Being charged a fee does not necessarily have to result in dissatisfaction," said Beird. "Customers who completely understand their bank's fee structure and value the products and services they receive tend to have high level of overall satisfaction, despite paying fees."
The study found that the highest-performing banks had the following traits:
Products and services that fit the customer's personal lifestyle, including online and mobile tools.
Branch facilities that are clean, with good lighting and hours that fit the customer's needs.
Branch staff that are courteous, knowledgeable and friendly.
Fees and services charges that are communicated clearly, consistently, and in simple terms.
Recommended by friends, family, and neighbors who already use that bank.
In the annual study, none of the four largest U.S. Banks – Bank of America®, Chase, Citibank, and Wells Fargo – were ranked in the top three spots for customer satisfaction in regional surveys.
Ask a Question